With Korean drama, Squid Games, becoming a worldwide sensation and Asian filmmakers championing award season last year, it's been a landmark era for representation. Despite only being halfway into 2022, we're proud to say it's already turning out to be another golden year for the Asian American communities. From having AAPI faces taking up more blockbuster roles to reflecting our stories in more experimental storytelling, it's clear that inclusivity has quickly led to innovation. To wrap up Asian American Pacific Islander Heritage Month, here's our list of new API films and shows you should watch!
Everything, Everywhere, All At Once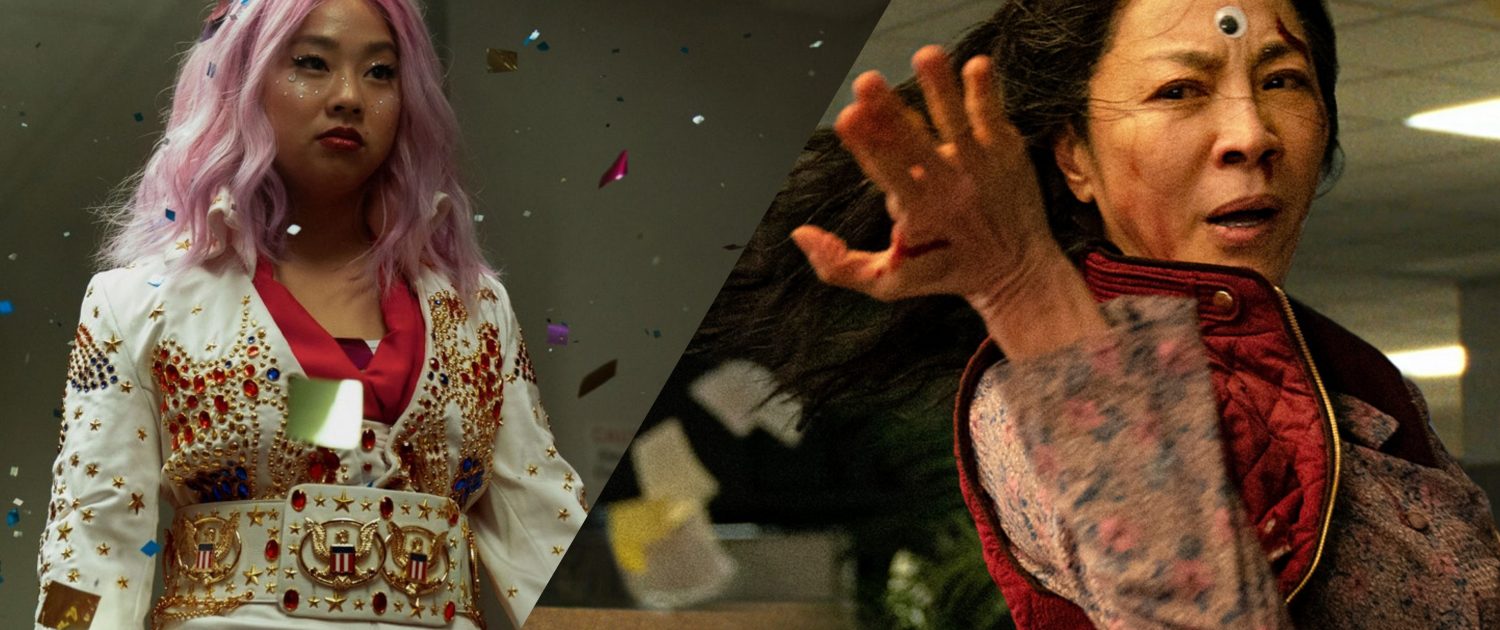 The sleeper hit that's quickly becoming a cultural phenomenon, A24 brings us Everything, Everywhere, All At Once. Chinese American laundromat owner and mother, Evelyn Wang (Michelle Yeoh), is worn down by her struggling business and estranged family relationships while being audited by the IRS. Suddenly, Evelyn is pulled into a multidimensional war where she can tap into any of her consciousnesses across parallel universes. She can become a Kung Fu expert in the blink of an eye or have hot dogs for her fingers. With an all-Asian cast, an intricately woven plot, and uniquely outrageous humor bundled together with a heartwarming message, this sci-fi comedy epic about a dysfunctional family will have you laughing, screaming, crying, cheering, and confused all at once.
Where to watch: In theaters 
Pachinko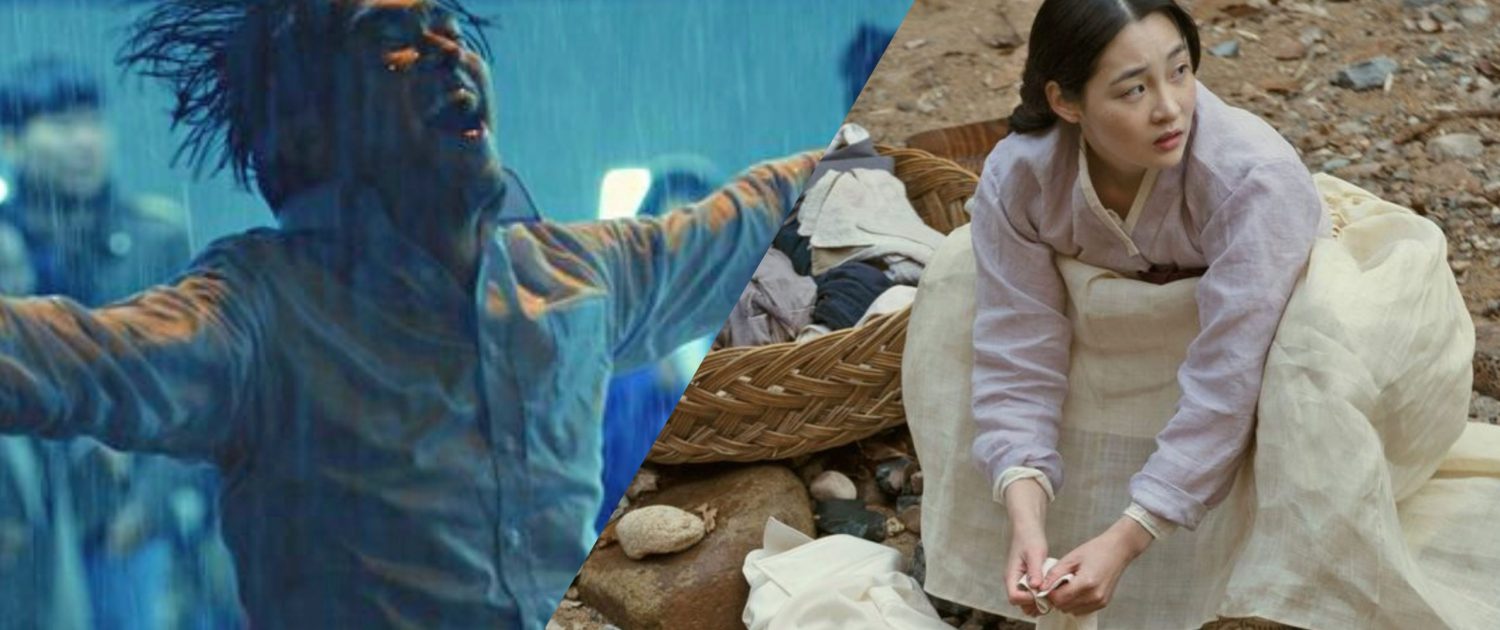 The serialized adaptation of the best-selling novel, Pachinko tells the heartbreaking tales of a Korean family throughout three generations. We begin with Sunja Kim, a poor teenager from Japanese-occupied Busan, who immigrates to Japan alone after discovering she is pregnant to seek a better life. The series takes its name after the Japanese gambling machines and, like the game, the characters chance their destinies against all odds in this unpredictable, chaotic world as the story weaves in and out of timelines- questioning hope, loyalty, identity, and power as we follow this family's lives throughout the century in this powerful, moving drama.
Where to watch: Apple TV
Turning Red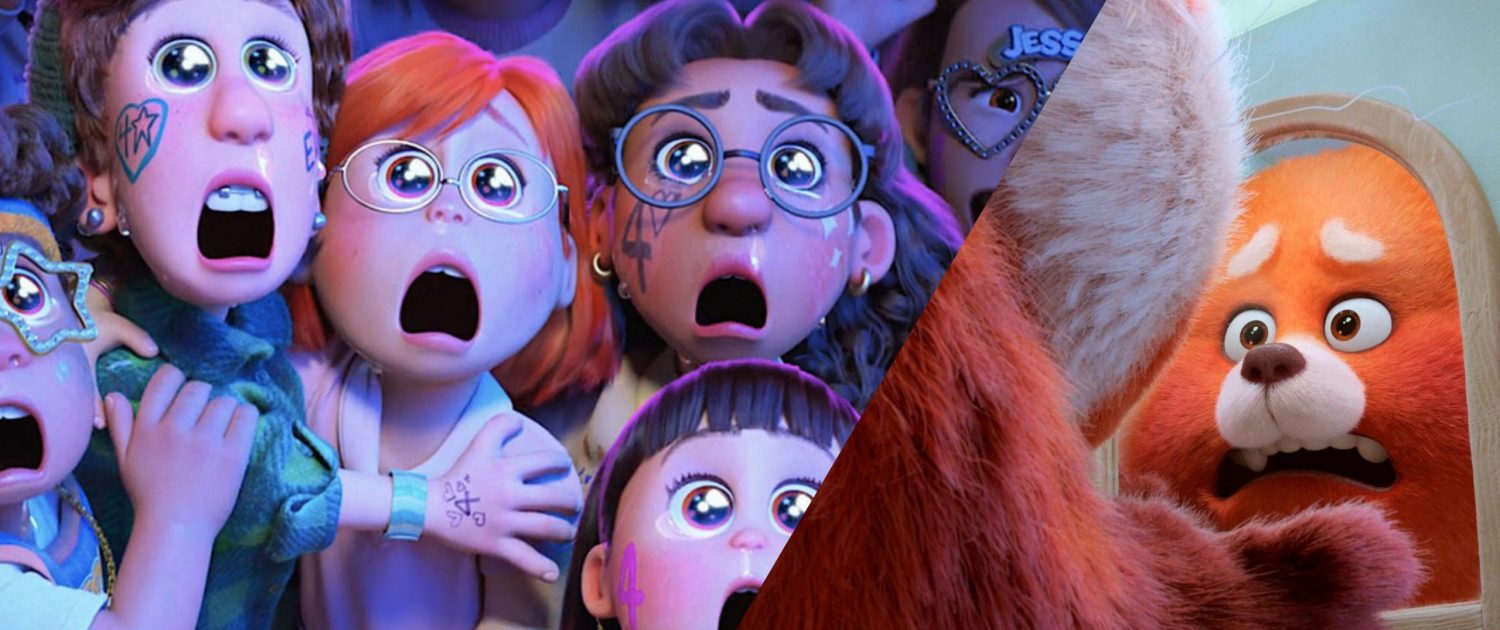 Growing pains can be a mother. Or maybe, a panda? Pixar introduces Mei Lin (Rosalie Chiang), a driven, cheerful 13-year-old girl who proudly balances her teen-boy obsessions with her friends and her family's enshrined duties as a dedicated daughter. One day, Mei wakes up to find herself as a giant red panda and so begins a race to undo a family curse before it's too late (or before her favorite band's concert). Inspired by classic anime like Sailor Moon and chocked full of 90s nostalgia including Tamagotchi, boy bands, and flip phones, this animated sensation is a love letter to tween girls around the world.
Where to watch: Disney+
Bridgerton Season 2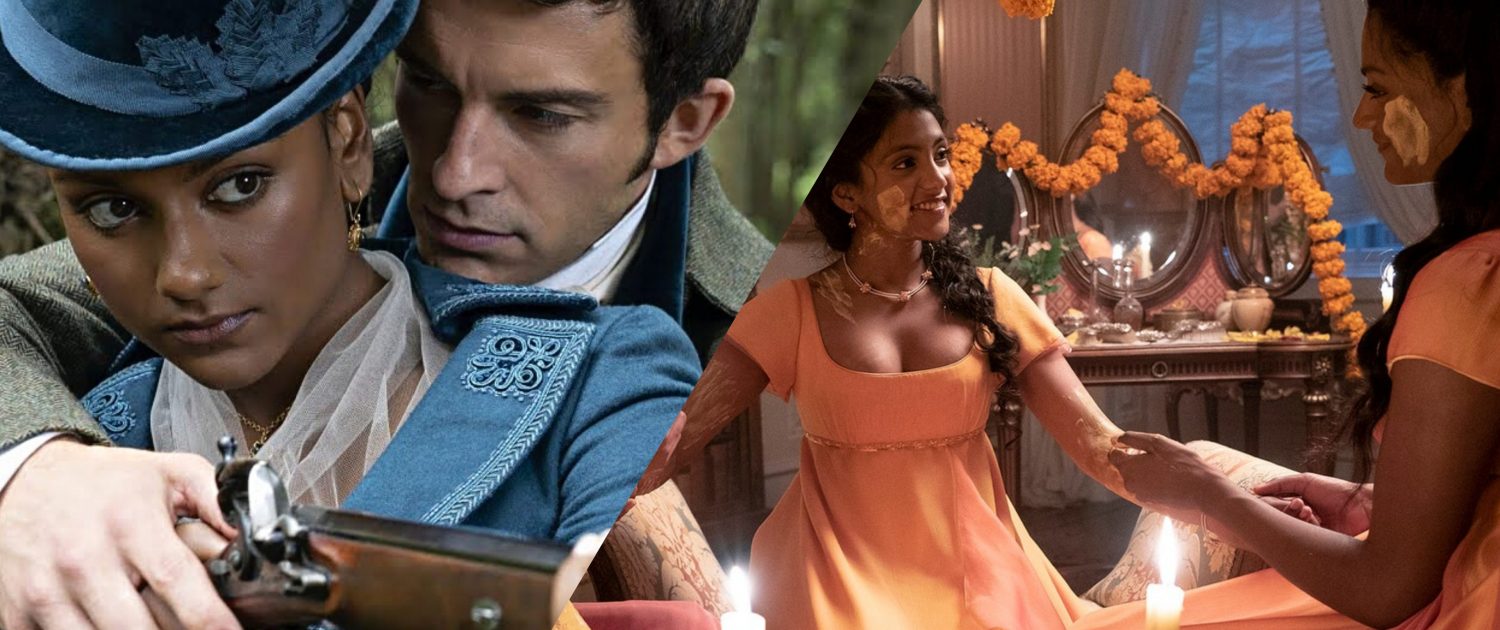 Season one of Bridgerton swept the world off its feet with its regal costumes, luxurious sets, and classic "will-they-wont-they" leads. Yet Netflix's most intriguing choice was to update this classical genre with a diverse cast in a Regency setting. This year, there's a new story and new leads, as Daphne Bridgerton's reputable yet blunt brother Anthony (Jonathan Bailey), decides he must find himself a wife worthy of his standards. He finds himself toe-to-toe with the sharp-tongued, elegant heiress Kathani "Kate" Sharma (Simone Ashley), who seems to be the only one capable of matching his sharp tongue and pride, so much to the point that neither can admit their fondness for each other. Having a South Asian lady lead for this blockbuster drama already has us excited! A familiar formula with enough refreshing twists and an austere production, Bridgerton finds itself once again on the top of the list this year.
Where to watch: Netflix
Drive My Car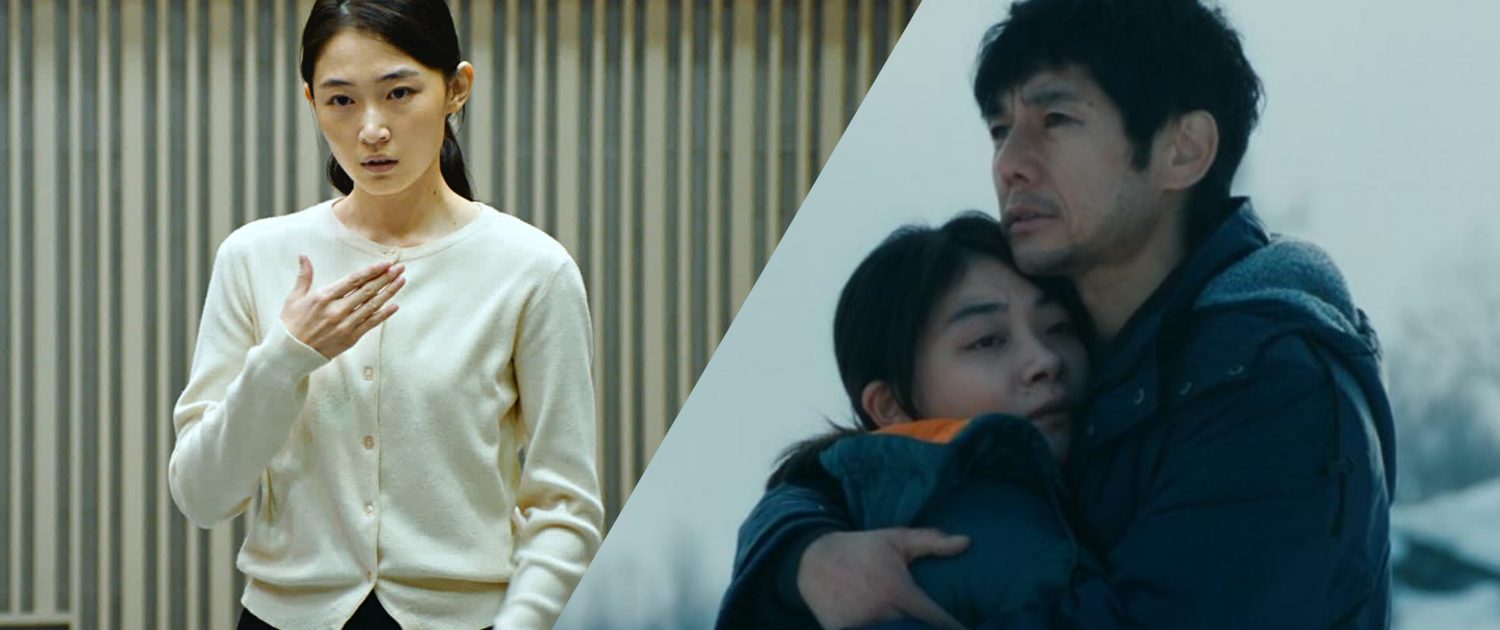 This introspective thinkpiece is a cinematic adaptation of the famed Haruki Murakami's short story. We follow Yusuke Kafuku (Hitoshi Nishijima), a veteran theater actor and recent widow, who hires the young Misaki Watari (Tōko Miura) to be his driver after suffering from glaucoma. This film isn't so much about what happens but rather what's talked about between characters, as this slow-burn drama dives deep into human connection, regret and self-acceptance. This film was nominated for multiple Oscars, taking home Best International Feature Film. The conversations between these characters feel so real yet poetic that it's hard to not completely engross yourself in their perspectives.
Where to watch: HBO Max and select theaters
After Yang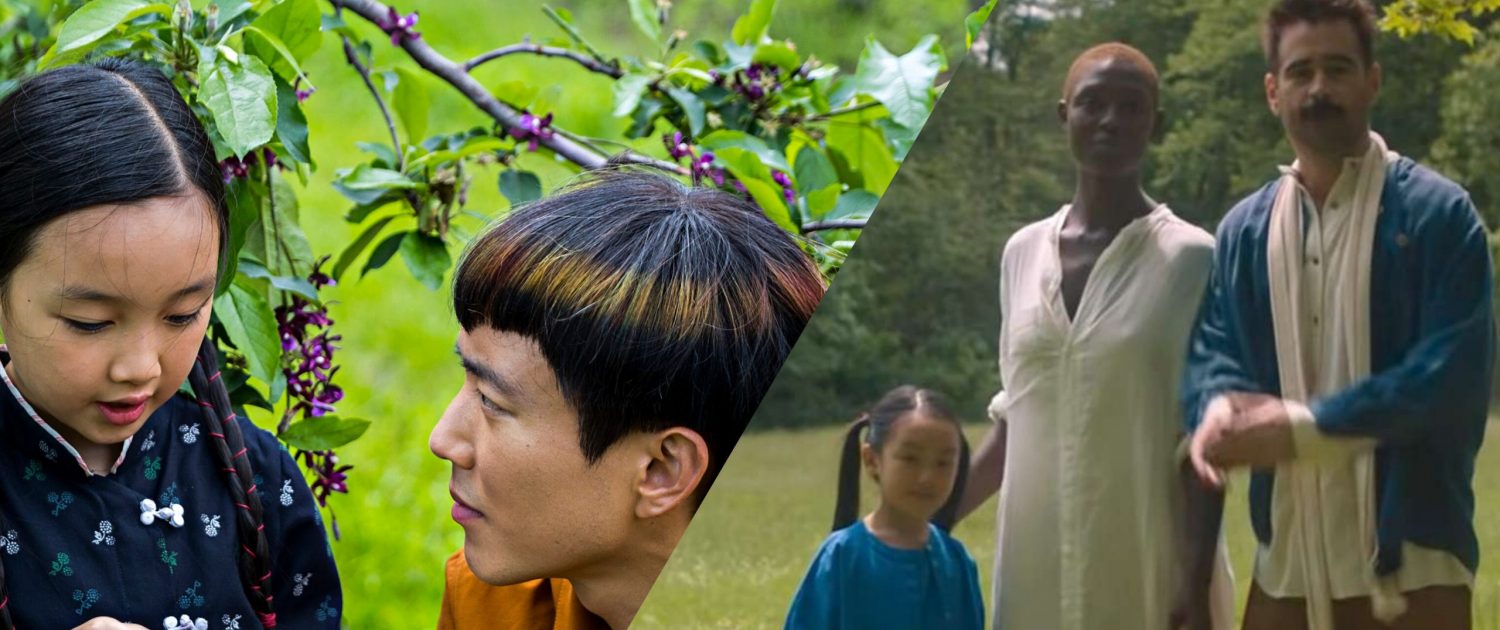 A more somber and quiet sci-fi entry on this list, After Yang questions what true connection is. In a dystopian future where clones and robots are commonplace, we follow a family in grief after their beloved andriod, Yang (Justin H. Min), malfunctions. Originally bought by the father, Jake (Collin Farrell), to teach their adopted Chinese daughter Mika about her culture, Jake realizes how distant he and his family have become. In this thoughtful character study of a dead robot, After Yang explores mortality, memory, identity, and what love is beyond living.
Where to watch: Hulu, fubo TV, Amazon Prime, Showtime
Our Flag Means Death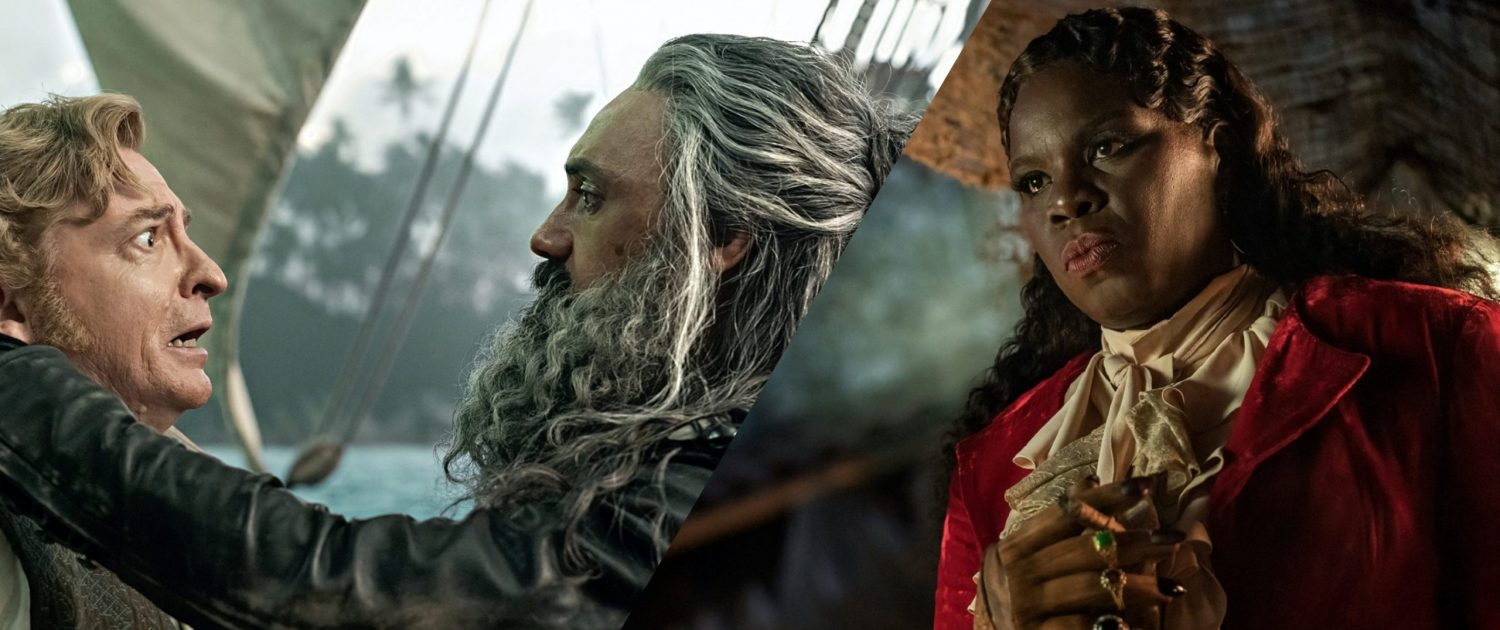 This swashbuckling black comedy is filled to the brim with murder, violence, and…a satirical take on toxic masculinity and colonialism? Our favorite Kiwi, Taika Waititi, puts pirates back on the map without the Disney-colored glasses. The pampered Stede Bonnet (Rhys Darby) leaves his aristocratic life for piracy, immediately finding himself ill-prepared. Crossing paths with the bloody Blackbeard (played by Taiki Waititi himself), Captain Bonnet is surprised to find the notorious pirate disillusioned with his career, striking an unexpected bond beyond just companions. This series has a diverse cast that perhaps more accurately reflects the colonial Atlantic setting, and a new LGBTQ favorite with our main characters. There is a perfect balance of witty writing, hilarious hi-jinks, and gritty action with just enough nuance for emotion in this romantic historical comedy.
Where to watch: HBO Max, Youtube TV
Sasha Braverman
Social Media Coordinator&
ADMERASIA
sashab@admerasia.com
Racism Is Contagious by ADMERASIA – a platform that provides consolidated, impactful tools to combat the spread of hate crimes against the Asian American community. Visit
https://racismiscontagious.com/
to learn more.
ADMERASIA's winning spot, INVISIBLE, shows why it is time to tell better stories about Asian Americans. Take the pledge. Visit www.threeinfive.com to know more.