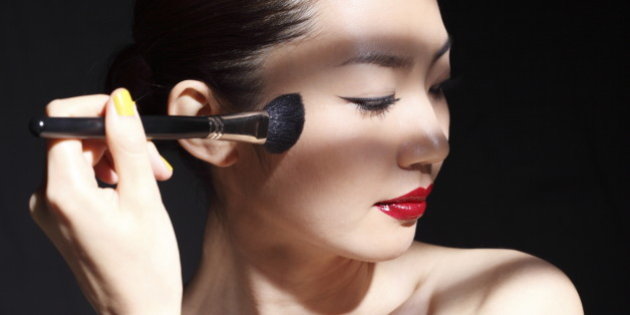 While the Asia Pacific region is the largest beauty and personal care market in the world, in the U.S., Asian Americans have also risen to become a leading consumer force that drives exciting growth and change in the beauty market.
Asian Americans over-spend in almost all beauty categories – 70% more than the average share of the U.S. population on skincare, just for example. At the same time, K-beauty and J-beauty brands have brought numerous novel beauty concepts and products from Asia to the U.S. that are shaping the way America treats its skin.
Yet, there's barely any research information on Asian American beauty shoppers, which handicaps beauty brands from understanding the needs and wants of this dynamic consumer group. Admerasia is the nation's first to conduct a set of comprehensive research studies that laser focuses on the mentalities and behaviors of today's Asian American beauty shopper. The study includes a nationwide online survey that covers the largest Asian American ethnic groups such as Chinese, Korean, Vietnamese, Asian Indian and Filipino, as well as 2 consumer focus groups and 4 interviews with Asian American beauty influencers and industry experts. Results of our study vividly illustrate how Asian Americans' bilingual cross-cultural identity and rising cultural confidence define their aesthetics and beauty shopping preferences.
Here is a preview of some interesting findings:
– Close to 90% of Asian American beauty shoppers rate beauty retailers (e.g. Sephora) as their top beauty shopping channel because of product variety, generous refund policy and widespread retail locations.
– Product endorsement from Asian influencers and product placement in Asian entertainment are highly important sources that trigger Asian Americans' buying interests.
– The 5 most trending beauty ingredients among Asian American beauty shoppers are vitamin C, collagen, enzyme, green tea and argan oil; demonstrating their strong demand for anti-aging effects and affinity to Asian cultural traditions and skincare routines.
– When it comes to skin tone, 64% of recent Asian immigrants prefer a radiant ivory complexion while 71% American-born Asians prefer a healthy tan, reflecting the cultural nuances between East and West beauty aesthetics.
– 61% have their hair dyed, with ombre brunette being the favorite color scheme. However, blond is particularly prevalent among American-born Asians, typically as a visual statement for breaking stereotypes and standing out from the crowd.
These statistics are only a tip the iceberg of our research findings. If you are interested in accessing the full report or discovering opportunities for how your brand can capture this audience group (a truly lucrative business opportunity!), please drop an email at selinag@admerasia.com. We would love to chat!
Written by Selina Guo
Planning Director