Photo credit – New York Times
A recent article by the New York Times talked about How Asians Became the Most Vaccinated Group in New York City. The spotlight was on the success of community grassroots organizations in their outreach tactics, compelling, supporting, and guiding 68% of New York City's adult Asian population to receive at least one dose of the coronavirus vaccine. Overcoming language barriers and poor resources, these missions, run mainly by young Asian volunteers, prevailed.
Happy ending, right? Not really.
It reveals a significant problem of how the Asian community lacks access to general healthcare resources. The questions we must ask –
Why did we rely on volunteers to drive this healthcare initiative?
Where were the healthcare and pharmaceutical brands in this process?
This negligence of the healthcare needs of Asian Americans is not solely limited to COVID-19. It penetrates various facets of the industry, from clinical trials to access to mental health aid.
Asian Americans' seeming success and the model-minority myth we carry on our backs – affluent, educated, digital savvy, bilingual – have created a false impression that Asians have it all, and overshadows a more nuanced story. In an NPR article written earlier this year, "Ideas like this can lead to a general disinterest in funding research on Asians. Federal research dollars dedicated to studying the Asian American community are conspicuously anemic. From 1992 to 2018, only 0.17% of the National Institutes of Health's budget went to studying Asian, Native Hawaiian, and Pacific Islander Americans."
This lack of information available to the healthcare industry perpetuates the narrative that there is no problem. But here is the reality – with over 20+ ethnicities and 57% of the population foreign-born, Asian Americans are ethnically, culturally, economically and linguistically diverse, and face a diverse array of healthcare challenges.
According to Pew Research, 62% of the foreign-born Asians fall under the generations of Gen X, Boomers, and Silent Greatest, a much higher percentage compared with U.S.-born Asians. They tend to have lower English proficiency and are more vulnerable to health risks by the nature of their age.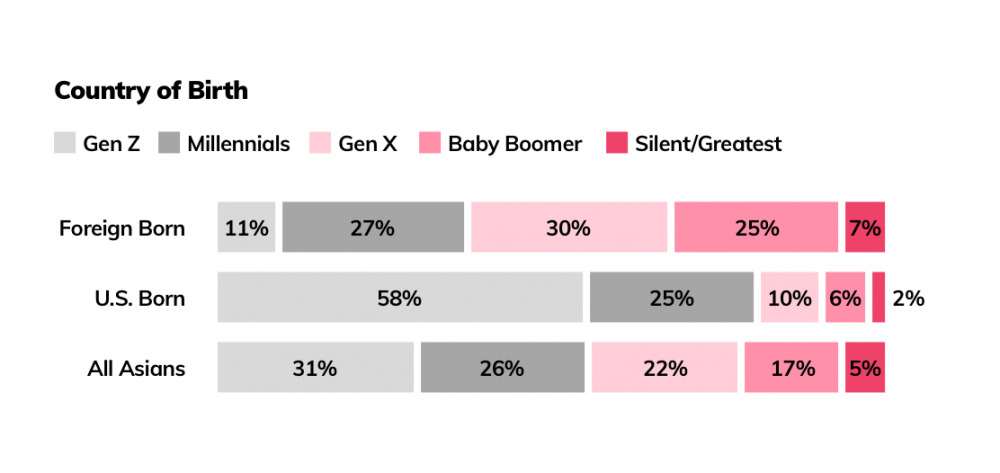 Despite doing well on economic indicators overall, income varies widely among different Asian ethnicities, as do poverty rates. At the same time, while the young Asians are advanced in digital connection, Asian seniors still heavily rely on in-language speaking physicians, local Asian pharmacies, and community word-of-mouth for healthcare information.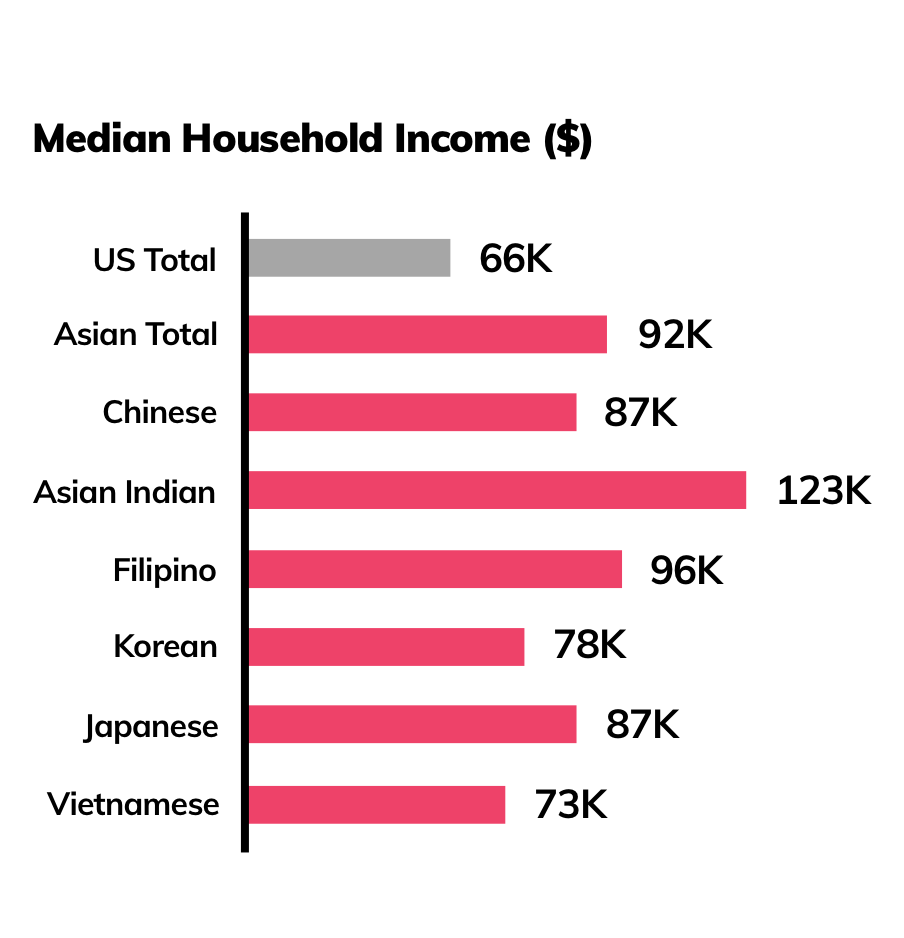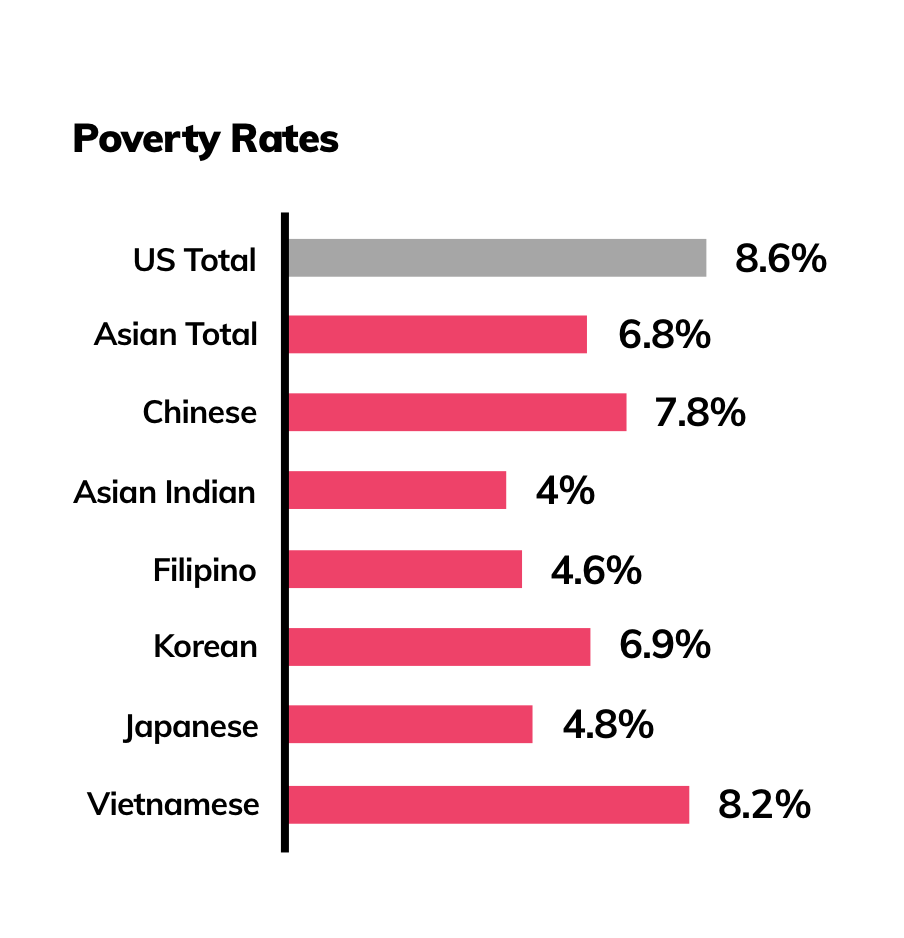 In addition, there is an extensive variety of healthcare needs and conditions. At a macro level, cancer is the number one cause of death among Asian Americans, followed by heart diseases. But as we dive deeper within the critical Asian ethnicities by size, the incidence of diseases varies.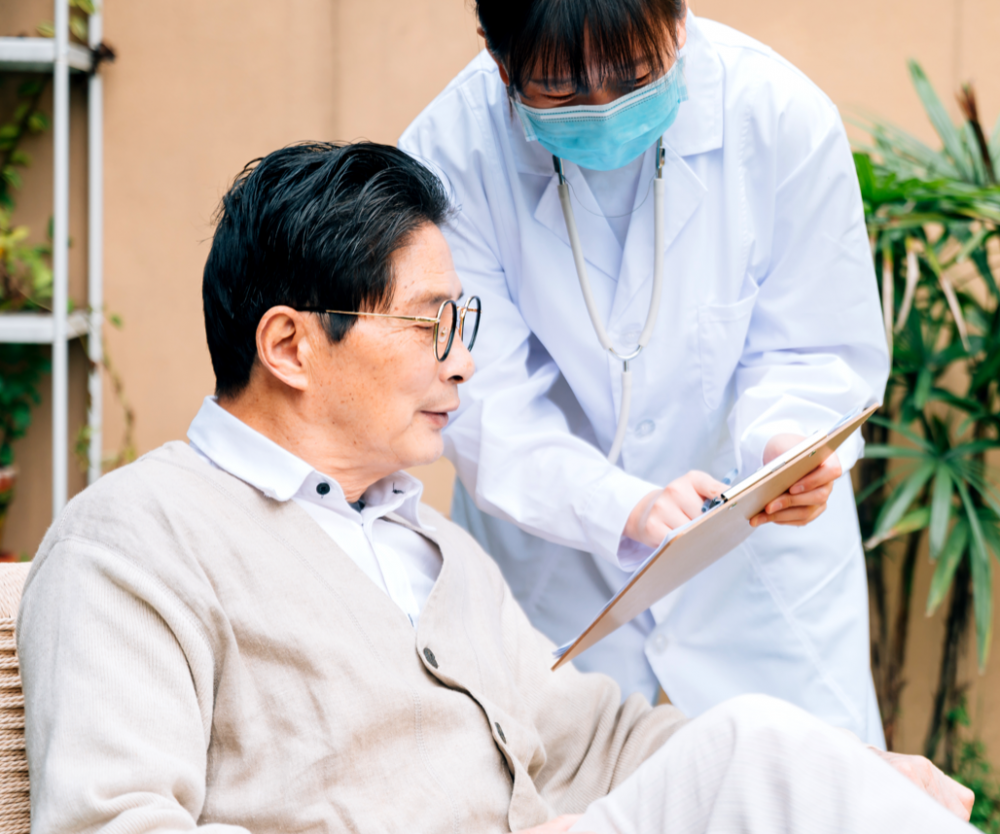 Liver cancer and head and neck cancer are more common in U.S.-born Chinese Americans. In contrast, cancers like breast, colon, and prostate have increased in foreign-born Chinese American immigrants.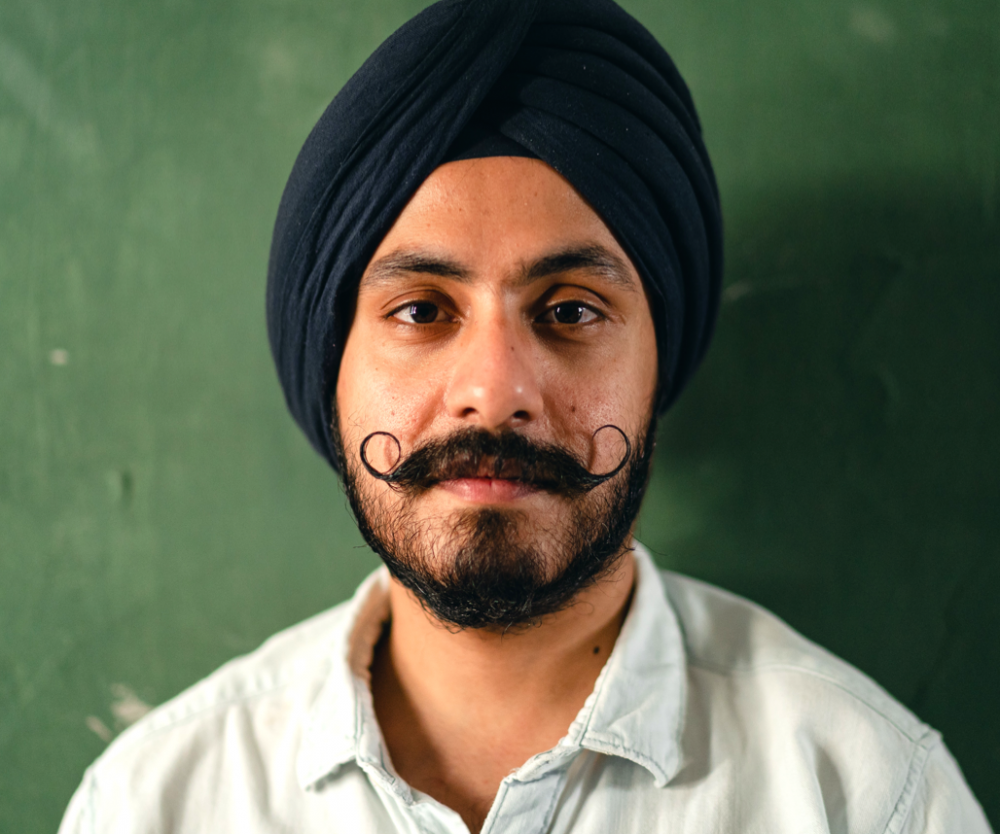 South Asians have a higher risk of heart disease than other Asian groups, especially East Asians from China, Japan and Korea and are more likely to die from heart disease than the general population.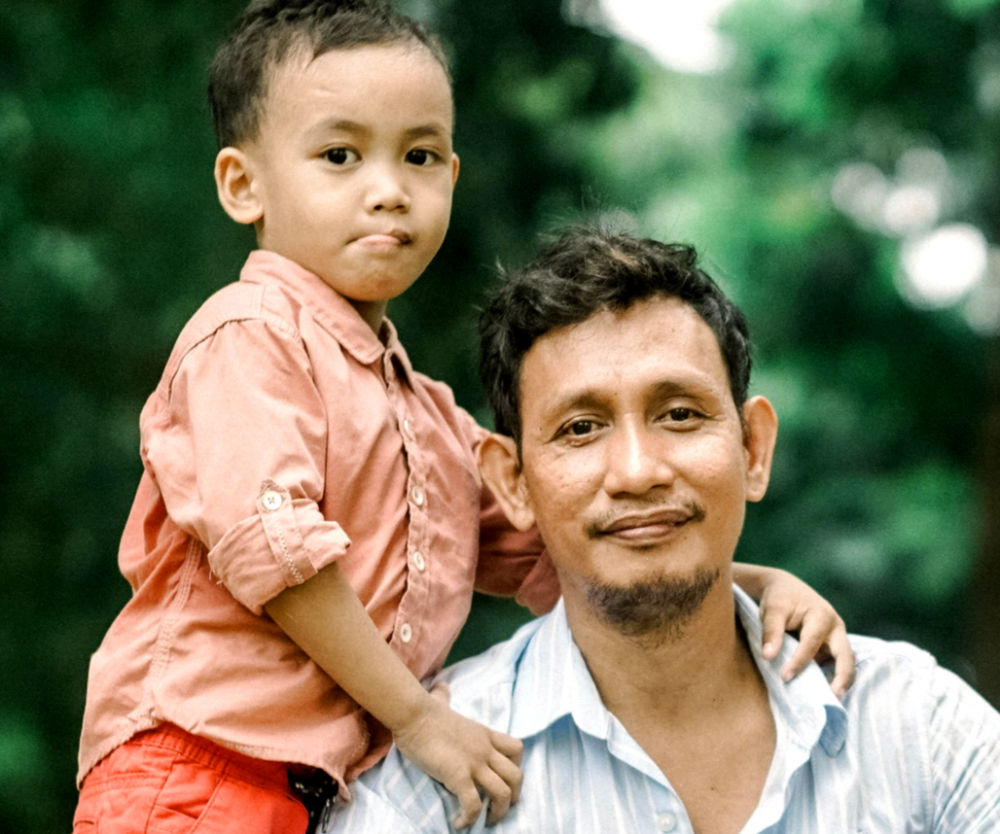 The leading causes of death among Filipino Americans are heart diseases, malignant neoplasms, cerebrovascular disease (e.g., stroke) and pneumonia.
Looking through these stats, underlying cultural, dietary, and biological factors contribute to the development of these diseases. This is precisely why generalizing Asian Americans is false and hinders healthcare and pharmaceutical brands from understanding their diverse needs, missing an engagement opportunity. To help the Asian community improve their healthcare access, there is an opening for brands to come and play an essential role in understanding this audience group, educating and engaging the community through the platforms, cultural content, and local organizations that they are accustomed to.
We understand this may be a daunting task that pulls people out of their comfort zone. But it is a necessary one. People's health can't wait.
Best,
Selina Guo
Strategy Planning Director
ADMERASIA
ADMERASIA's winning spot, INVISIBLE, shows why it is time to tell better stories about Asian Americans. Take the pledge. Visit www.threeinfive.com to know more.

Join the fight to #StopAsianHate. Visit https://racismiscontagious.com/ to learn how you can help make a real difference.

159 W 25th, 6th Floor
New York, NY 10001, United States