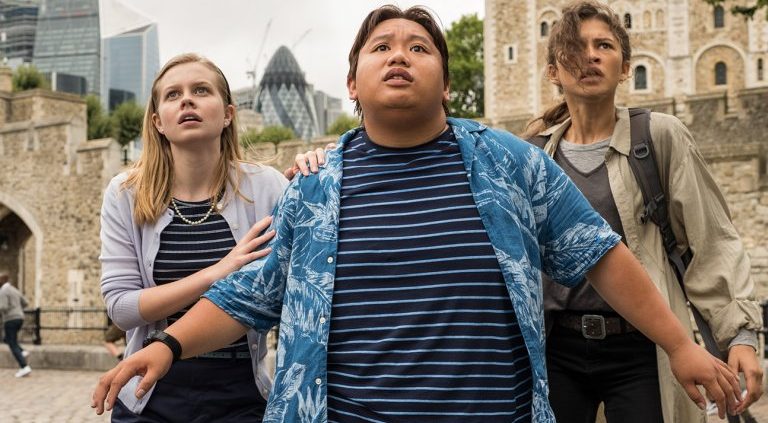 (Admerasia prides itself on giving its youngest team members a chance to be heard. Today, we're featuring an original article by our summer intern, Sarina Santiago, 21, Boston University, Major Business Administration, Minor Communications.)
How the Superhero Industry is Learning from Spider-Man's Filipino-American Sidekick
Just when you think you've mentally recovered from the epic Avengers: Endgame, it's time to watch the anticipated Spider-Man: Far from Home. While we're all familiar with the star of the film, Tom Holland, let's draw our attention to his dorky, loveable sidekick, Ned Leeds, played by Jacob Batalon. Though he is known as a tech genius and "the guy in the chair", Leeds is sparking conversation and rapidly gaining exposure for being the first Filipino-American in the Marvel Universe franchise.
Batalon, raised by Filipino parents in Hawaii, landed his first major acting role as Peter Parker's best friend just before he graduated college. The original character, Ned Leeds, was inspired by the early comic book version who is described as a Caucasian reporter from the Daily Bugle. However, the film's director, Jon Watts, didn't want to replicate the character's physical qualities and instead opted for a more diversified lineup. Replacing the white Ned Leeds with a Filipino-American, as well as casting actors and actresses like Zendaya and Tony Revolori, the new Spider-Man school setting reflects a more realistic version of a diverse high school student body found in Queens, New York.
Ned Leeds has quickly become a fan-favorite. His genuine, gleeful reaction to Peter Parker revealing his identity captures the moment perfectly because, let's be honest, that's how we would react if our best friend was Spider-Man. More importantly, the charming character appeals to the Asian-American audiences as Ned is a crucial asset to Spider-Man's missions. Playing the sidekick as a Filipino-American actor paves the way to a more inclusive casting in the superhero industry.
In the superhero industry, Pan-Asian diversity has always been lacking. However, with recent castings of Jon Cho (Star Trek), Gemma Chan (Captain Marvel), and Benedict Wong (Doctor Strange) other Asian characters are joining the fray. In fact, Marvel is set to release a five-part comic book this summer featuring Asian and Asian-American superheroes called "Agents of Atlas". The lineup of powerful heroes includes characters from Korean, Filipino, and Chinese backgrounds who, besides from saving the world, enjoy everyday activities like karaoke and eating dim sum.
Moreover, production has been approved for the first Marvel superhero film featuring an Asian protagonist called Shang-Chi. The movie will follow a similar framework to Black Panther's, with an emphasis on cultural cohesiveness in order to promote a proper image of Asian characters. Currently, the production process of Shang-Chi is moving slowly, with the main news that they have hired both Dave Callaham of The Expendables as the script writer and Destin Daniel Cretton of Captain Marvel as the director. Though it's too early in the production process for casting, the internet has casted five Chinese actors that can potentially play the leading role.
It's highly important for the superhero industry to evolve and adopt an inclusive cast. Superheroes become icons and are idolized by children growing up. How can a child relate to a character that doesn't share the same culture as them?
But superheroes don't just end in the comic book universe. Online gaming and cosplay is a major part of Asian-American culture yet is still lacking in a diverse representation. The new State Farm "Peaceful Resolutions" features cosplayers as Phoenix and Battlefire – two strong Asian-American warriors who face-off in a battle. Admerasia selected cosplayers to appeal to the Asian-American audience because cosplaying and cosplay conventions are major parts of the culture. It was also important to highlight strong, powerful characters that are able to put aside their differences to achieve their mission – in this case, the two cosplayers split a cab to drive to the convention center. This commercial is making a dual-debut on Spider-Man: Far from Home and Cartoon Network's series, Adult Swim. Though there are major efforts in promoting diversity in the superhero industry, there is still a long way to go as Asian-Americans prove that they are more than "the guy in the chair".
Written by:
Sarina Santiago
Creative Intern