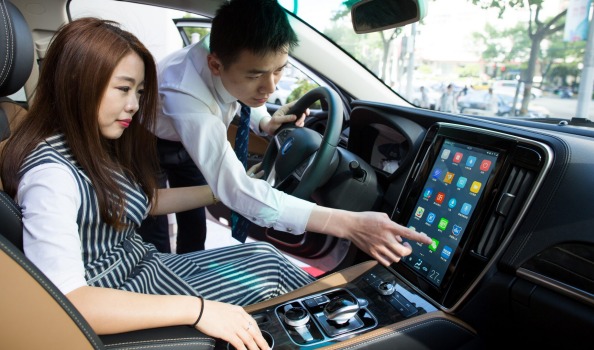 This post is part of an ongoing series on Innovation and Disruption in Asia.
MOVE OVER, TESLA. ASIA HOLDS THE KEYS TO ELECTRIC VEHICLES.
Asia is the world's largest automobile market, primarily driven by China. China is not only leading in overall consumption but is also ahead of the game in "New Energy Vehicles".
Where to Charge: As of December 2017, there are about 20,000 EV charging locations in the United States. China has 200,0001.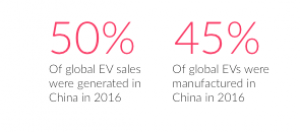 Having plenty of charging stations is key to increasing consumer appetite for EVs, and it apparently has helped sales. China is now the largest EV market in the world. In 2016, half of the global EV sales were generated in China, compared to 17% in the U.S. Meanwhile, Chinese OEMs manufactured 45% of the world's EVs2. The state of play for EV varies by country, but China has outperformed in both demand and supply dimensions.
The Competition is Growing: Global auto giants like General Motors and Renault-Nissan have significantly increased their investment in China to advance their R&D and production capabilities for EVs. By 2021, every model launched by Nissan's premium brand, Infiniti, in China will be either an all-electric or "e-Power" hybrid3.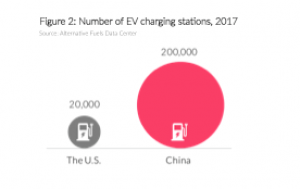 The prevalence of EVs in Asia has influenced the car purchasing behaviors of Asian Americans. While counting for 6% of America's population, Asian Americans contributed to 28% of sales of Nissan Leaf in 20164.
Don't stop here. We've broken down Asian Innovation and Disruption into more Key Industries: Info & Communication Tech, E-Commerce, Mobile Payment, New Retail, Smart Home Tech, E-Sports and Entertainment, and beyond. Click here to download and read the entire report. 
Written by Selina Guo
Planning Director, Admerasia
1Alternative Fuels Data Center, 2017
2McKinsey, China's electric-vehicle market plugs in, 2017
3Business Insider, Nissan's Premium Brand Infiniti Looks to Dethrone Tesla in China, 2018
4Strategic Vision, Annual Auto Sales in the US by Ethnicity, 2017