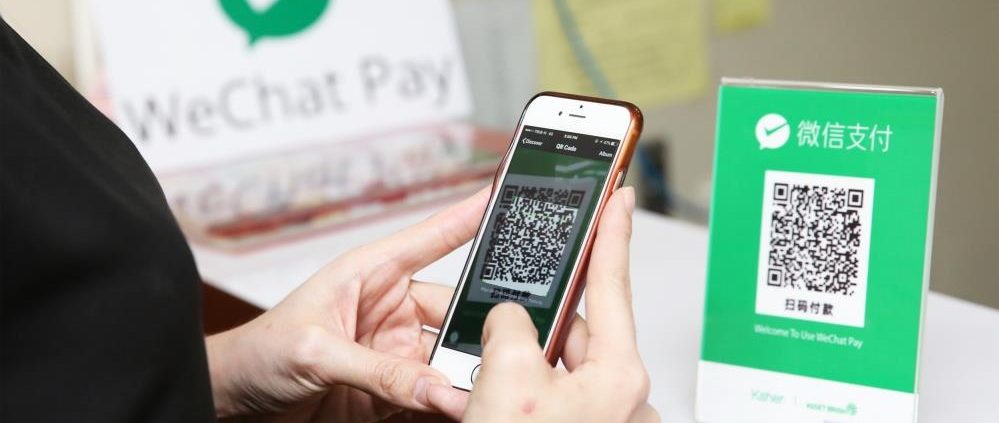 This post is part of an ongoing series on Innovation and Disruption in Asia.
SOFTWARE-BASED MOBILE PAYMENT AS AN ENGAGEMENT TOOL FOR BRANDS
In the U.S., Apple had to convince retailers to update their payment system and adopt Apple Pay. Retailers didn't like it. The case in Asia is much simpler – mobile payment platforms like Alipay, WeChat Pay or LINE Pay run primarily on software, not hardware. This simple distinction is the key to everything from accelerating the spread of payment transactions to unlocking deep customer interactions1.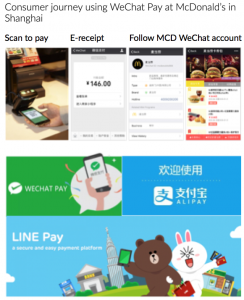 In-Store Payment: Imagine you walked into a McDonald's in Shanghai. To buy a meal, consumers simply pull up a QR code from WeChat or Alipay that's connected to their credit or debit card. Once the cashier scans the code, that's it — no further action is needed. The transaction is instant.
If you used WeChat, after the payment completes, you are offered a chance to follow McDonald's official social account. Mobile payment in Asia has evolved from being a simple transaction tool to a way to increase sales, collect data and enhance customer engagement2.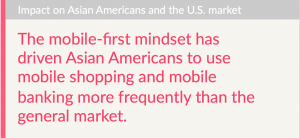 Can't Be Convenience: Accustomed to the convenience of mobile payment, 80% of Chinese consumers still prefer to use mobile payment when they travel or live overseas15. That same behavior also applies to recent immigrants from South Korea and Japan. The mobile-first mindset has driven Asian Americans to use mobile shopping, payment platforms and mobile banking at a higher frequency than the general market3.
Don't stop here. We've broken down Asian Innovation and Disruption into more Key Industries: Automobile, Info & Communication Tech, E-Commerce, New Retail, Smart Home Tech, E-Sports and Entertainment, and beyond. Click here to download and read the entire report.
Written by Selina Guo
Planning Director, Admerasia
1The Washington Post, The Incredibly Brilliant Way People are Now Buying Things in Asia, 2016
2Prnewswire, WeChat Pay Duplicates Domestic Lifestyle Overseas, 2018
3Nielsen, Asian American Women: Digitally Fluent With an Intercultural Mindset, 2017