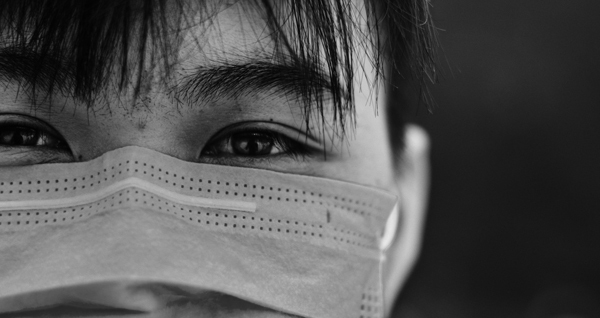 Lunar New Year is undoubtedly one of the most significant cultural festivals among Asian Americans. But this year's community celebration that is traditionally accompanied with cheer and joy, is now filled with frustration, fear, and anger.
In Chinatowns and other Asian-populated neighborhoods across the nation, many local small businesses have lost 50% to 70% of revenue since the onset of the pandemic and subsequent rise of xenophobia. Improvement and recovery measures have moved at achingly slow paces. To add to the pain felt by economic decline, anti-Asian racism has intensified. In less than a month, a series of astonishing anti-Asian hate crimes happened across the country, targeting our most vulnerable. Surveillance footage caught a 91-year-old Asian man brutally shoved to the concrete sidewalk in Oakland, CA. Noel Quintana, a 61-year-old Filipino man had his face slashed ear to ear in a NYC subway. A 52-year-old Asian woman was attacked outside a busy subway station in Flushing, Queens. She received multiple stitches on her head. Her assault was one of three separate and unrelated attacks targeting Asian women on NYC's subway system in a single day. This list goes on. 
Vicha Ratanapakdee, an 84-year-old Asian man was murdered in San Francisco. 
The violence didn't happen overnight. Ever since the beginning of the COVID-19 pandemic, Asian Americans have been scapegoated for spreading the coronavirus, perpetuated by hate-filled rhetoric like "China-Virus" and "Kung-Flu". The Asian American community quickly became targets. At least 3,000 anti-Asian incidents have been reported since last February 2020 in the U.S. In NYC alone, there was a shocking 867% increase of anti-Asian hate crime in 2020 compared to 2019. But, for the most part, these incidents went unnoticed by mainstream media.   
It was the Asian American community itself that broke the silence. Outraged by the violent attacks against Asian seniors, Asian American celebrities Daniel Wu and Daniel Dae Kim, influencers like fashion designer Phillip Lim, and Instagram's director of fashion Eva Chen, took to social media to call for action against hate crimes. A community-led volunteer group was quickly formed after a string of attacks in Oakland, CA, to escort Asian seniors. A group of Asian American chefs and restaurant owners in NYC teamed up to donate meals during Lunar New Year and raise awareness about anti-Asian hate crime through online fundraising campaigns. 
Since the beginning of the pandemic, the Asian American creative community has been committed to driving awareness of anti-Asian racism. Influencer platform ISA transformed its annual concert to Identity with Unity, an online fundraising event. Racism Is Contagious, a heat map of anti-Asian hate crime, was launched through the collaboration between advertising agency ADMERASIA, media platform NextShark, non-profit organization Act to Change and other community groups. Asian rapper group Year of the Ox rolled out songs, such as Viral, to raise public awareness. 
During this unprecedented struggle, while the Asian community has rallied to help, the corporate world has been largely muted. So far, only a handful of brands have shown support. Hennessy, among the first to take action, made a statement condemning the recent hate crimes and donated $250,000 as part of its Lunar New Year virtual celebration to Unfinished Business, the brand's initiative that provides immediate relief and long-term support to minority-owned businesses. They also made a donation to Hate Is A Virus, a nonprofit community of mobilizers and amplifiers that exists to dismantle racism and hate. Other like Nike and ESPN have also responded through social posts with the hashtag #StopAsianHate.
Corporate brands, with power and influence, wield a pendulum of clout. When a minority group faces brutal attacks and racism, the responsibility of raising public awareness and demanding social justice by brands is critical. It's the difference between being heard and being silenced. It isn't only industry peers that insist upon active allyship from brands. 60% of Americans say that how a brand responds to racial injustice will influence whether they buy (or boycott) the brand. Millennials and Gen Z, the most racially diverse generations in American history, have high expectations for their brands, far exceeding those of generations before.
From fashion and music to education and finance, the Asian American community has been an intrical part of the U.S. economy, art and entertainment. We have been your customers. We have been your creators. We have been your advocates. Now, we ask for your support. Stand up for the Asian American community. 
It's time, let's talk.

Jeff Lin
Cofounder&
ADMERASIA
jeffl@admerasia.com