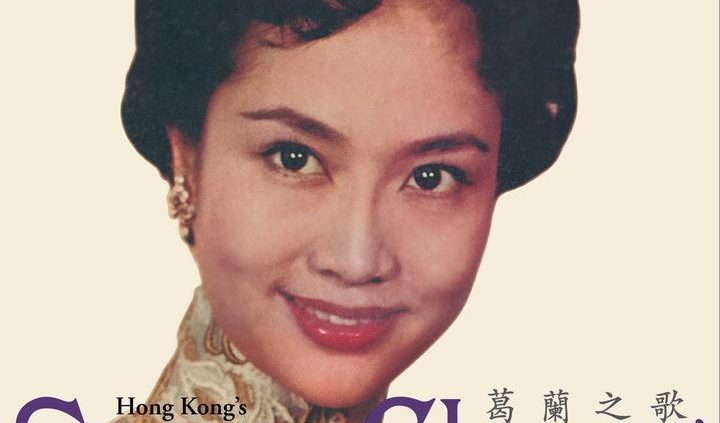 WaterTower Music announced that on December 7th, 2018, they are releasing two very stylish vinyl versions of the Crazy Rich Asians Soundtrack: one in appropriate gold and one in emerald green. Noting that a majority of the soundtrack are revivals of classics, from Elvis Presley to Madonna, vinyl sounds like the perfect match.
We all know about the letter to Coldplay and Awkwafina's rise to stardom. (If you don't, please take a Google break.) But who are the voices behind the crooning covers of the vintage classics? We'll take you through some of these stars who are the core inspiration for immortalizing the Crazy Rich Asians Soundtrack in vinyl.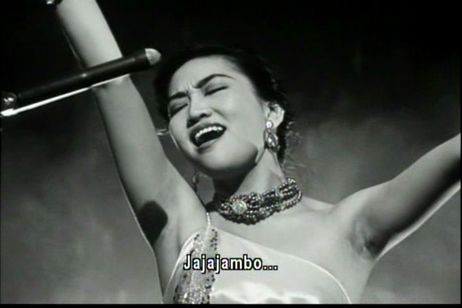 1. Grace Chang – "Wo Yao Ni De Ai" and "Wo Yao Fei Shang Qing Tian"
Grace Chang, (a.k.a. Ge Lan) was born in 1934 during the Shanghai Golden Age of Jazz. Moving from her hometown in Nanjing, Grace grew up in Shanghai where the colonial-imported-music was all the rage. Soon after, she moved to Hong Kong with her family to pursue music as a career. She arrived on its shores as a teen excited to explore the bustling metropolis. It was 1948. Back in Shanghai, China was starting its crackdown on Western culture, and in a few more years, jazz would also be on the chopping block.
Once in Hong Kong, Grace quickly rose to fame. The starlet shone on the HK silver screen for a decade, her apple cheeks and fiery Jazz performances lighting up every scene. She worked consistently in film and music, from 1954 to 1964, when she took an early retirement for marriage and family. During her short-lived career she recorded in multiple languages, including Thai, in a Hong Kong-Thailand joint venture.
Probably the most popping and additive song on the soundtrack, Grace Chang's "Wo Yao Ni De Ai" is a rendition of Louis Jordan's "I Want You To Be My Baby". It's hard to shake after just one listen. Even the most elementary of Mandarin speakers (myself included) can shout out the lyrics with gusto.
"Wo Yao Fei Shang Qing Tian" was released on her 1961 Album, "Hong Kong's Grace Chang". Composed by Min Yao and Yi Wen, the song doesn't appear to be a cover – unusual for a movement that relied heavily on Western influences.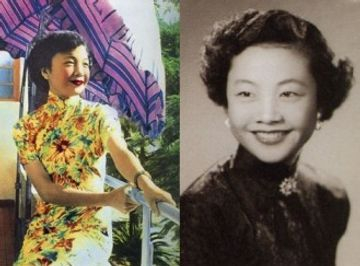 2. Yao Lee – "Ren Sheng Jiu Shi Xi"
Yao Lee (a.k.a Yao Li) was born in China in 1922 and raised in Shanghai. Similar to Grace Chang, Yao Lee came of age during a spectacle time for jazz in Shanghai. At 13, Lee found herself on the radio and, a year later, recorded her first single. She was the voice behind the hit, "Rose, Rose, I Love You", composed by Chen Gexin. The song was later covered by American Frankie Laine in 1951. Yes! That's right! Yao Lee had it first! And it remains the only major pop music chart hit in the United States written by a Chinese composer. Lee's Mandarin-version was even released in the US in the 50s. She was credited as "Miss Hue Lee".
The silky voice of Yao Lee can transition from the sweet and high octaves in "Rose, Rose, I Love You" to low and sultry, like in "Ren Sheng Jiu Shi Xi". She often teamed up with her famous brother, Yao Min, recording duets. Her work came to a halt when she married in 1947. But Shanghai's golden age was on a timer. Like many of her colleagues, Lee fled China for Hong Kong in 1950.
Lee was able to restore her career in her new home, both on stage and on the silver screen. She stopped singing in 1967 when her brother passed away. She continued to support others in their pursuit of music by working with EMI Music Hong Kong.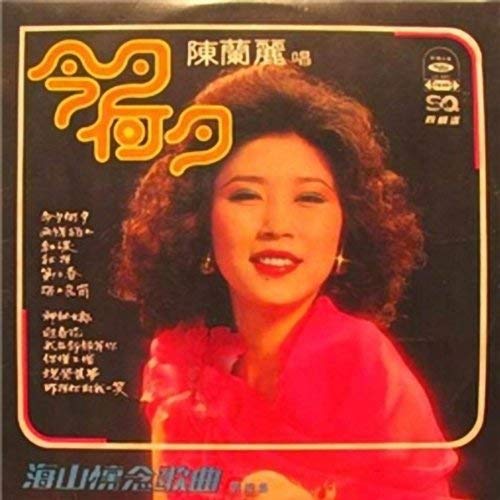 3. Lilan Chen – "Ni Dong Bu Dong"
Lilan Chen was assuredly the most difficult of singers to track down on this list. Her wiki page is sparse and I had to get it translated by a co-worker. Born in Taiwan in 1951, Lilan gained the nickname "Queen of Blinking" because of her signature fluttering eyes. She was entering singing competitions while still in high school. In the late 60s, she also made her debut on TV shows and participated in the Taiwanese television program called Happy Birthday.
Lilan married in 1979, immigrated to the United States after marriage, and faded out of the entertainment industry.
"Ni Dong Bu Dong", with its hip-shaking Cuban-inspired cha-cha-cha rhythm, has turned into a line-dancing favorite on YouTube. What is line dancing? Oh, you're in for a treat.
Crazy Rich Asians didn't just give us young millennials of 2018 representation on screen. It also brought back and paid homage to a lost generation of music and talent. The power of the arts can do that. It can bring life to the forgotten.
Written by XiaoHwa S. Ng
Digital Strategist