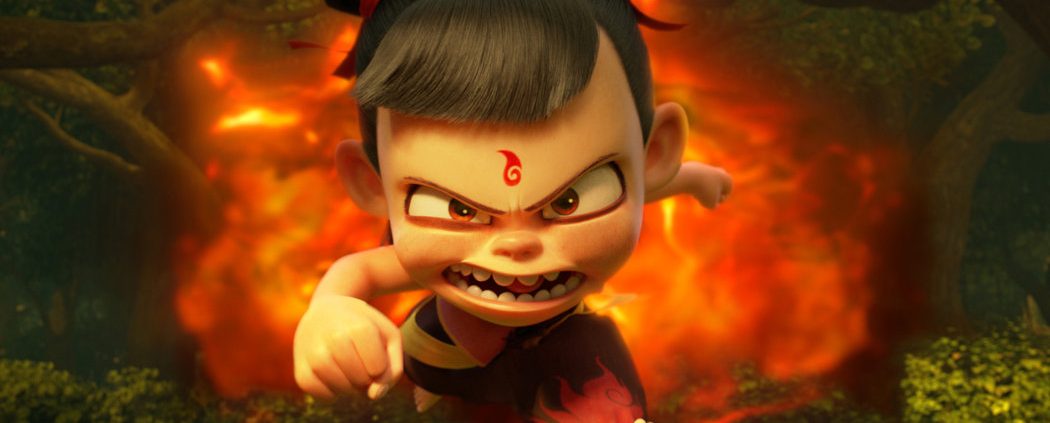 (Spoilers ahead).
The answer is simple. By understanding Nezha, you can get an insight into Chinese Millennials and Gen Z, whether in China, the United States or elsewhere. Collectively, they are the single largest consumer group powering the engine that drives global consumption forward.
Nezha is an animated fantasy movie based loosely on the story of the eponymous hero – a well-known young rebel from Chinese mythology. Though the story is ancient, the movie is nothing but modern and imaginative – with elaborate visual effects, electrifying music, humorous dialogue and numerous references from pop culture.
Released in China this past July, Nezha has earned over $669 million in less than 40 days, becoming the 2nd highest-grossing film of all time in China – beating the Chinese box office record for The Lion King, Toy Story 4 and Marvel's Avengers: Endgame. Critically, it has won the hearts of millions, receiving rave reviews and scoring a high 8.6 on Douban, the largest movie review website in China.
With an IMAX premier in a small number of theaters, Nezha finally hit the U.S. on August 29th. Movie tickets, as expected, were quickly sold out. Theaters were filled with the laughter, tears and applause of young Chinese Americans, both working professionals and students.
How did Nezha become such a phenomenal success, resonating with Chinese worldwide? There are the two likely reasons.
As a new interpretation of an old story, it captures the zeitgeist of China.
"I am the master of my own fate", a line delivered by Nezha in the final battle of the movie, says it all.
In the past, the story of the holy child-god Nezha, has repeatedly appeared in Chinese movies, dramas and animation, but the 2019 version largely reinvents the narrative and adds more complexity and twists to the storyline and characters. Instead of a god, Nezha is born predestined to be a demon and constantly fights against prejudice and social exclusion. In addition, instead of killing his rival, the Dragon Prince, Nezha becomes friends with him and together the two young characters fight against their set destinies.
Yes, there's a lot of fighting and overcoming obstacles in Nezha, and these plot-points precisely manifest the indomitable and optimistic spirit of young Chinese born in the 80s' and 90s'; a generation raised during China's economic rise, technological innovation and entrepreneurship boom – a generation granted unprecedented chances for upward mobility. Like Nezha, they have a sharp desire for personal actualization that reflects in their quest for success.
"In reality, many young people are breaking down outside limits and prejudices." said director Jiaozi, in an interview explaining why Nezha is clicking with young Chinese.
Critics at The Los Angeles Times's also added, "Residing just beneath all the visual razzle dazzle is a stirring message of empowerment."
It is a coming-of-age story of a Chinese hero.
Not Spiderman, Simba nor Chihiro. Nezha's story is a Chinese one, derived from The Investiture of the Gods, a 16th century Chinese novel that combines elements of history, folklore, mythology and fantasy.
Don't get me wrong, animations from Hollywood and Japan are well-loved in China, but the young generation craves for more. Emboldened by their rising cultural confidence, they seek vivid revivals of Chinese cultural icons on the silver screen.
The movie industry answered the demand. Released in 2015, Monkey King: Hero Is Back is wildly regarded as the beginning of "the return of Chinese animation". Now with Nezha's startling success, Chinese anime creators are rolling out an ambitious plan – in the post credits of Nezha, a teaser of an upcoming animated movie features the story of Ziya Jiang, another fictional hero from The Investiture of the Gods. This sneak preview is creating enormous buzz for Chinese moviegoers and indicates the formation of what the fans called "The Universe of Chinese Mythology".
So, why does this matter to American brands?
For brands that want to tap into China or the growing Chinese American market, understanding the target consumer mentality and demand is critical, and Nezha's success gives us an interesting lens to witness the confidence and aspirations of this new generation.
The rise of entertainment originating from Asia is as impactful to today's young Chinese as representation in Hollywood, and only content that is truly culturally authentic can create effective resonance and engagement. Face-swapping or stiff adaptations from general market campaigns simply don't work. Brands need to keep up with the changing reality and craft insightful campaigns.
After all, no one would want to miss out a consumer segment that owns staggering buying power – with only a limited run across 66 IMAX theaters, Nezha's opening weekend in the U.S. managed to rake in $1.19 million with a stellar per-theater average of $18,061, the highest among all films playing in the U.S. on five or more screens. All credit goes to Chinese Americans.
Brands, take note.
Written by
Selina Guo
Planning Director
Selinag@admerasia.com
References:
Maoyan, China's box office ranking
Review: Chinese animation box-office sensation 'Ne Zha' brings empowering message to America, LA Times, 8/29/2019
Chinese Blockbuster 'Ne Zha' Nets Stellar $18,000-Per-Theater In U.S. Launch, Cartoonbrew, 9/2/2019
China Focus: Animated film "Ne Zha" becomes smash hit in China, Xinhuanet, 7/31/2019
Photo credit: Well Go USA