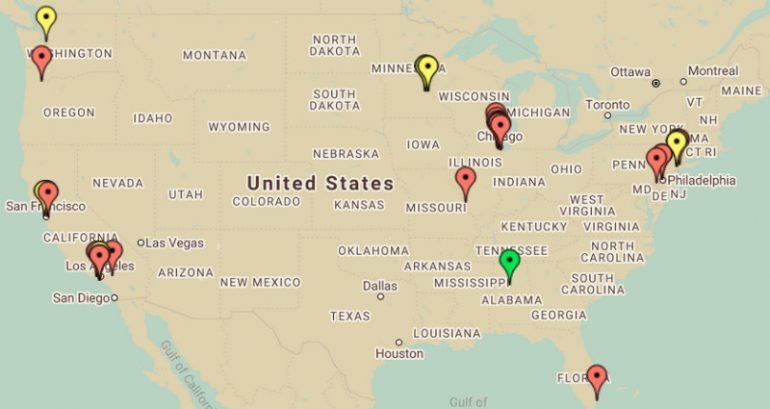 COVID-19's impact across the nation has laid bare the cracks in every system; from healthcare and education to law enforcement and small-business.
In March of 2020, the sudden escalation of xenophobic racial targeting prompted ADMERASIA to collaborate with organizations and businesses nationwide to start Racismiscontagious.com, a tool designed to aggregate & visualize & address the rise in incidents of hate perpetuated against Asian Americans.
Now, Asian Americans and their fellow BIPOC community members, are facing another round of hardship. Businesses damaged during fallout of nationwide protests have left many families, already struggling, with staggering losses to their finances.
ADMERASIA & NextShark (a partner on the Racism is Contagious website) have teamed up again, developing an interactive mapping system designed to intake data from fundraising campaigns for negatively-impacted small businesses.
The map gathers data from fundraisers and local organizations whose goals are to support businesses, including those added to NextShark's business donation list. In order to better visualize the small businesses affected, ADMERASIA included tabs to find which states and cities the businesses belong to. There is also a tab to direct those looking to donate or volunteer at a BIPOC business in need of help.
If you are a colleague in the marketing and advertising industry who wishes to use their power to extend the reach of this initiative, or a business that is looking to connect with its community, please reach out to us. The country is in need of healing, and it's all hands on deck.
For more information, contact:
XiaoHwa Sydney Ng
xiaohwan@admerasia.com
Digital Strategist&
Activist&
Word Enthusiast