​Asian American millennials strive to break the monolithic Asian stereotype and showcase their aspirations and talents to the mainstream. By promoting Nissan New Gen platform that featured pairs of up-and-coming Asian American influencers with diverse characteristics but a common ground with Nissan vehicles, the brand reinforced a positive and exciting image along with its claim on innovative technology.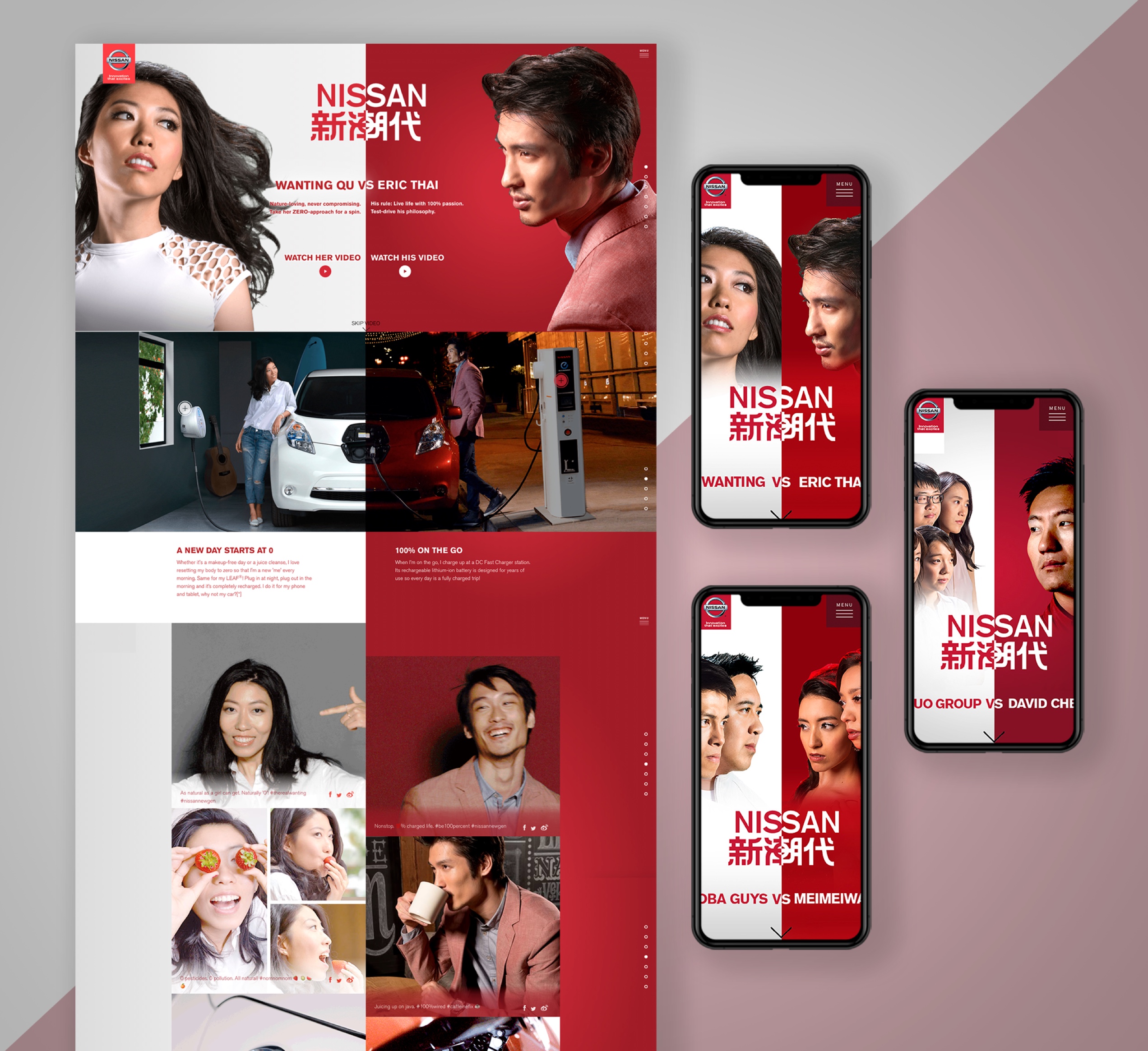 Strategic partners included:​
Celebrity singer Wanting Qu and fashion model Eric Thai were paired with the 100% electric zero-emission Nissan Leaf. ​
Tea chain entrepreneurs Boba Guys and singer songwriters MeiMeiWaWa were paired with the adventurous Nissan Rogue, touting the versatility of the cargo space.​
World class racer David Chang and food bloggers from Chihuo Group were paired with the maximum comfort Nissan Altima that offered zero gravity seats.​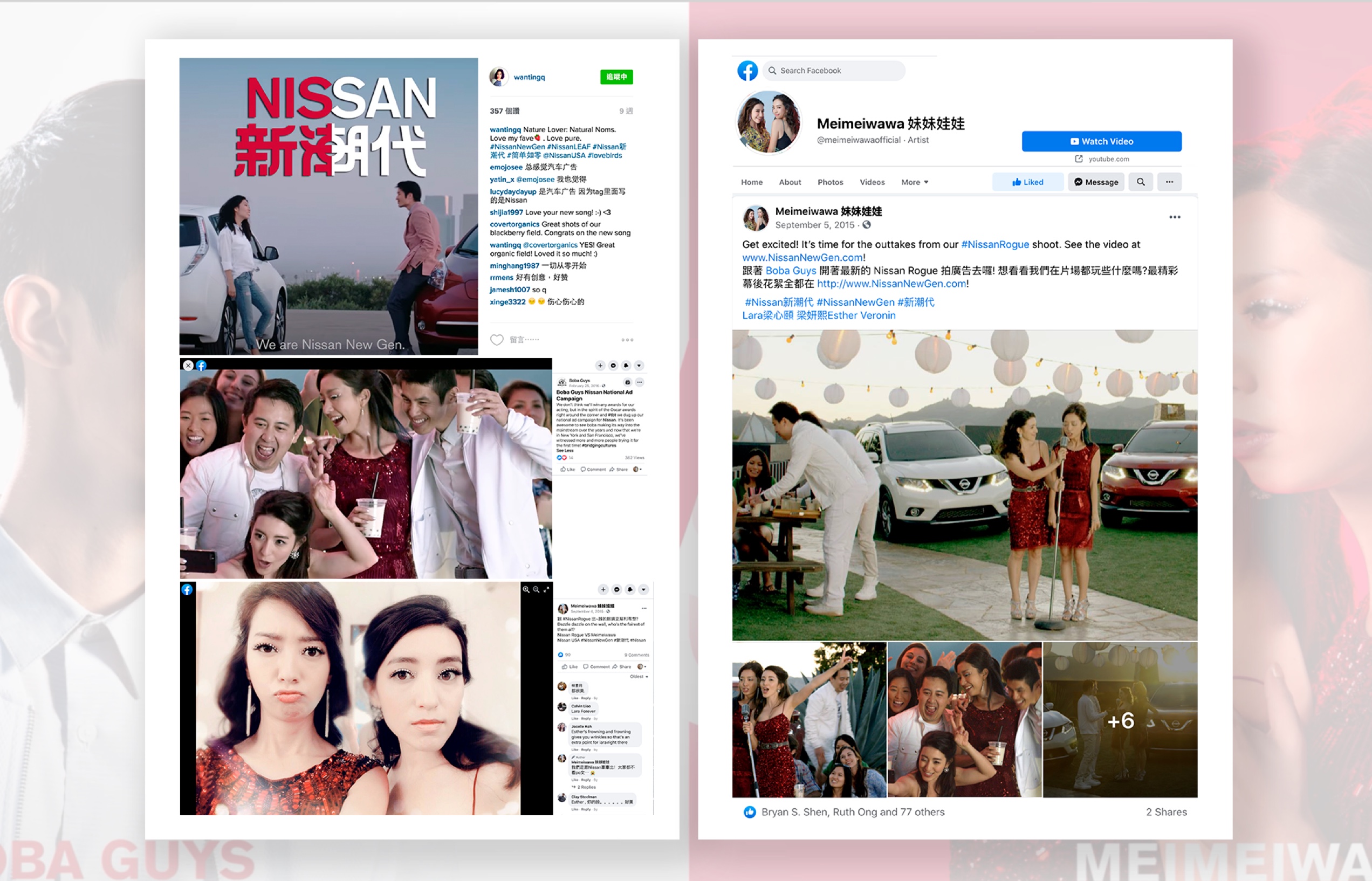 WEBSITE VISITS
VIDEO VIEWS
SOCIAL ENGAGEMENTS
2016 THE TELLY AWARDS
Bronze
2016 3AF
Gold
2016 SUMMIT INTERNATIONAL AWARDS
Silver