Download our latest report for information on: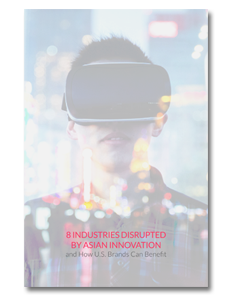 that are transforming lifestyles in Asia and making a global impact.
for brands to seize this opportunity by focusing on Asian American consumers.
Watch the video of our latest webinar narrated by members of the Admerasia team. This half hour presentation covers 8 industries that are being revolutionized by innovation in Asian countries, the factors that have lead to these radical changes and how U.S. brands can capitalize by focusing on multicultural influence within the total market.
Are You Ready To Seize The Opportunity?
Please feel free to contact us with any questions regarding the report, or the next steps your brand can take to take advantage of these disruptive changes.