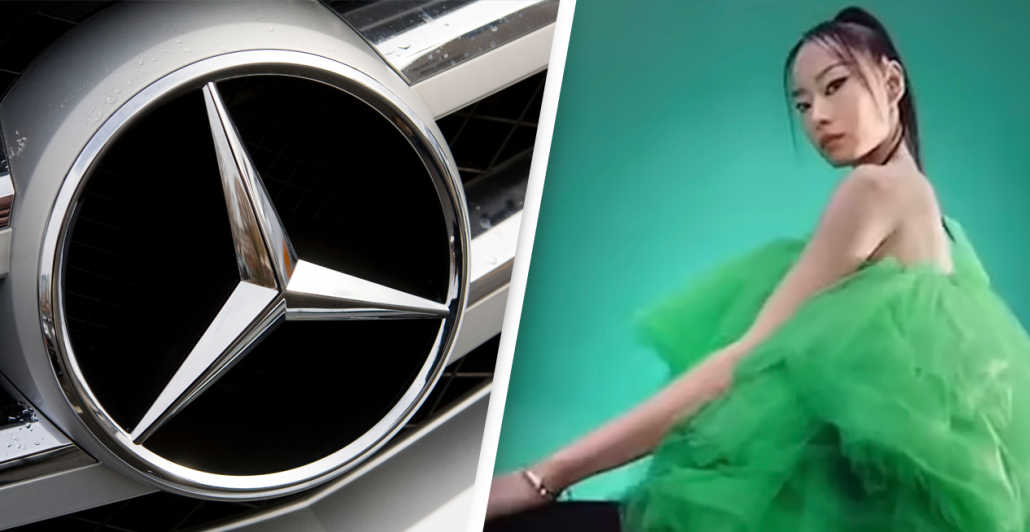 Now, at the beginning of 2022, a fierce debate about ads that feature models with slanted eyes is in full swing in China and makes the international headlines. This trending topic has gained over 1 billion views and half a million comments on major Chinese social media platforms thus far. Luxury automaker Mercedes Benz, fashion house Gucci, and a renowned Chinese snack brand are the latest to get caught up in the fray. All are accused of accentuating the eye shapes of models and spreading Western stereotypes. As a result, these ads were quickly removed. 
Criticism towards such portrayals of Asian women is not new in China or the U.S..What makes this incident particularly interesting is the debate that has risen from it.  During the week-long social discussions on this topic (still ongoing), critics are primarily divided into two groups. 
Opponents claim that the frequent feature of slanted eyes and exaggerated makeup represents an imposed Western ideal of beauty, and they are offensive to Asians. They believe global brands, media, and fashion industries are largely controlled by Western elites with prejudiced views of Asian beauty. Global brands, media, and fashion industries are largely controlled by Western elites with prejudiced views of Asian beauty. That's why many of today's sought-after Asian supermodels are skewed to certain types of looks — small eyes, high cheekbones, and freckled flat faces. And these features are not representative to what beauty means for Asians.  
Meanwhile, supporters insist that the slanted eye makeup reflects aesthetic diversity and defies the unrealistic beauty standards inflamed by online influencers and filter aesthetics. If ads only feature Asian models with double-lidded and round big eyes, they are in danger of promoting another stereotype of Asian women being innocent and cute. Society needs the normalization of an inclusive beauty view that embraces diversity and an emphasis on each individual's unique characteristics.  
 Both sides have a fair point, and together reveal the fact that the current Western depictions of Asians in brand communications and media are painfully limited and narrow. "Asians" is a term that encapsulates vastly different ethnicities, cultural practices, religious beliefs, economic status, and lifestyles. There is no single gold standard that applies to all when it comes to beauty, and the definition of beauty is constantly evolving. Asians living in Asia and the U.S. will have sharply different perceptions and interpretations of beauty, influenced by the unique cultural and historical context they live in. But there is something they have in common — a growing voice and demand for authenticity. 
As an agency that has helped numerous brands connect with Asian audiences in different regions, we think it is a progressive step to have a debate on such a massive scale — more people around the world are aware of and paying more attention to this situation. At the end of the day, the ultimate solution and expectation from people is to see more Asian talent of different skin tones, facial features, and body shapes, and richer Asian stories narrated in a relatable and inspirational manner.  
For brands to do it right, whether in North America or Asia, it is essential to partner with cultural agencies to keep a pulse on the mentality of the Asian audiences they intend to reach, understand their multidimensional needs, and respond with authentic and inclusive messages.  
Any race should not be depicted as a single image or a single type of eye shape. Consider this the first important lesson for brands moving into the reality of 2022.  
Selina Guo
Director of Strategy&
ADMERASIA
selinag@admerasia.com
Racism Is Contagious by ADMERASIA – a platform that provides consolidated, impactful tools to combat the spread of hate crimes against the Asian American community. Visit
https://racismiscontagious.com/
to learn more.
ADMERASIA's winning spot, INVISIBLE, shows why it is time to tell better stories about Asian Americans. Take the pledge. Visit www.threeinfive.com to know more.