Asian CineVision
Telling Asian Stories Through Cinema

Community

Entertainment
ABOUT US
Asian CineVision (ACV) is a media arts nonprofit devoted to the development, exhibition, promotion, and preservation of Asian and Asian American diasporic experiences through storytelling. Since 1978, ACV has presented the Asian American International Film Festival (AAIFF), the first and longest-running festival in the U.S. to showcase for the best in independent Asian and Asian American cinema. ACV also offers programs that foster Asian artists' careers, create exhibitions in schools and other venues nationwide, and build a community where its members embrace inclusion, support a fair and just social agenda, and appreciate moving image as an art form.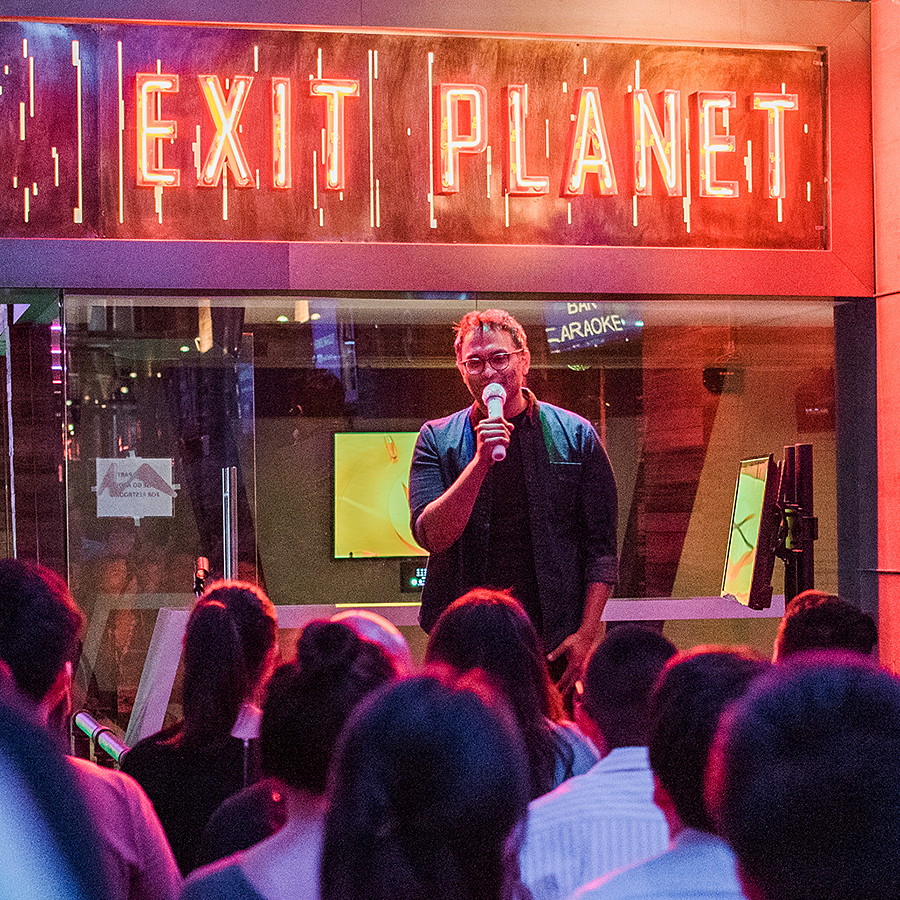 JOHN WOO
Executive Director
---
PAST WORK
AAIFF 1987-2019
AAIFF, one of the largest Asian film festivals in the East Coast, showcases independent Asian and Asian diaspora stories to a diverse audience base. In the past, AAIFF has brought the U.S. premieres for visionaries including Wayne Wang, Mira Nair and Ang Lee, and worked with brands like HBO, Wells Fargo, Toyota and more. AAIFF is committed to empower and uplift marginalized voices through its programming, events, marketing and community outreach. While most of the films presented by AAIFF are made by Asian filmmakers or in Asian countries, the themes of the films touch upon a wide variety of universal issues, which audiences of all ethnicities and backgrounds can appreciate.
---
UPCOMING WORK
AAIFF 2020
Given the pandemic situation, the 43rd AAIFF will take place in October 2020 in an entirely online format for the first time. The festival's primary audiences are bicultural, aspirational and connected Asian Americans and the artist community. The festival programming will continue to uncompromisingly push boundaries, empower marginalized voices, spark dialogues and bring the conversation to a broader audience online. To further attract Asian Millennial and Gen Z audiences, a curated online pop-up market will be organized as part of the festival to help the local Asian and BIPOC artists and small businesses to network and drive sales.
As an extension of AAIFF, accepted films qualify to participate in the National Festival Tour, an exhibition program of curated films. AAIFF partners with educational institutions, community non-profits, corporate employee resource groups, and art house theaters across the country to screen films from around the world. Revenues are shared with the filmmakers; the tour runs year-round. AAIFF works to also develop supplementary educational materials for K-12 for easier use by educators.
---
Formation of National Coalition of Asian American Film Festivals
ACV will be working with Asian American film festivals in the U.S. and Canada to form a coalition to better serve the larger North American population as well as advocate for each other. Initially brought together to share information about how to weather the pandemic, ACV is excited to work and fight together by piloting co-presented films and programs with other festivals with Fall programs.
---
Membership Program and Physical Space
ACV is aiming to build out a program for members to have greater access to filmmakers, special events and resources. Furthermore, it is aiming to increase its recurring donors by 25%. Ultimately, by 2030, the goal is to raise sufficient funds to have a dedicated physical space in New York City to store and share its growing collection, screen films year-round, and host events and educational programs.
---
SEEKING
COLLABORATIONS IN

ACV brand sponsorship

Community screening

Equipment support for the storytellers

Sponsorship of AAIFF programming
---
NEXT
BetterBrave

NEXT