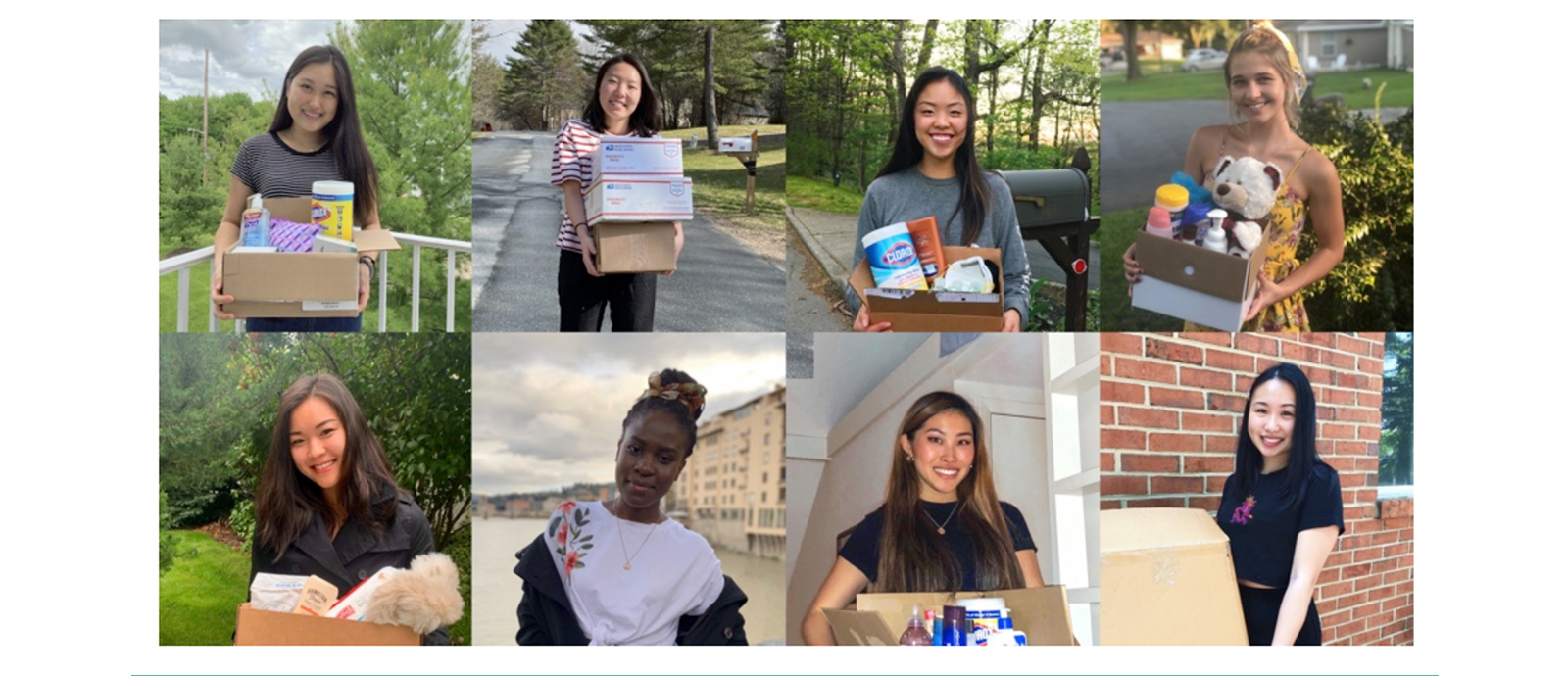 Give Essential
Supporting Frontline Workers with Essential Supplies

Community

Content Creation
ABOUT US
Co-founded by Amy Guan and Rine Uhm, Give Essential is an online peer-to-peer matching platform that connects essential workers, both medical and non-medical, with people who wish to donate. To empower a wider donor base, Amy and Rine developed the platform considering both cash and in-kind donations—like cleaning supplies, personal hygiene products, and kids' toys, which, for many, originate within their own homes.
A recent graduate of Dartmouth College, Amy's inspiration to create Give Essential stemmed from her interest in how technology can be used to create platforms to share and amplify voices. Rine, a rising junior at Dartmouth College was motivated to create this initiative after learning about how social enterprises work to bridge societal resource mismatches. With strong fundamentals and platform scalability, Give Essential is poised to unify the Black, Indigenous, and People of Color community. It is ideal for providers and brands seeking avenues to support the community.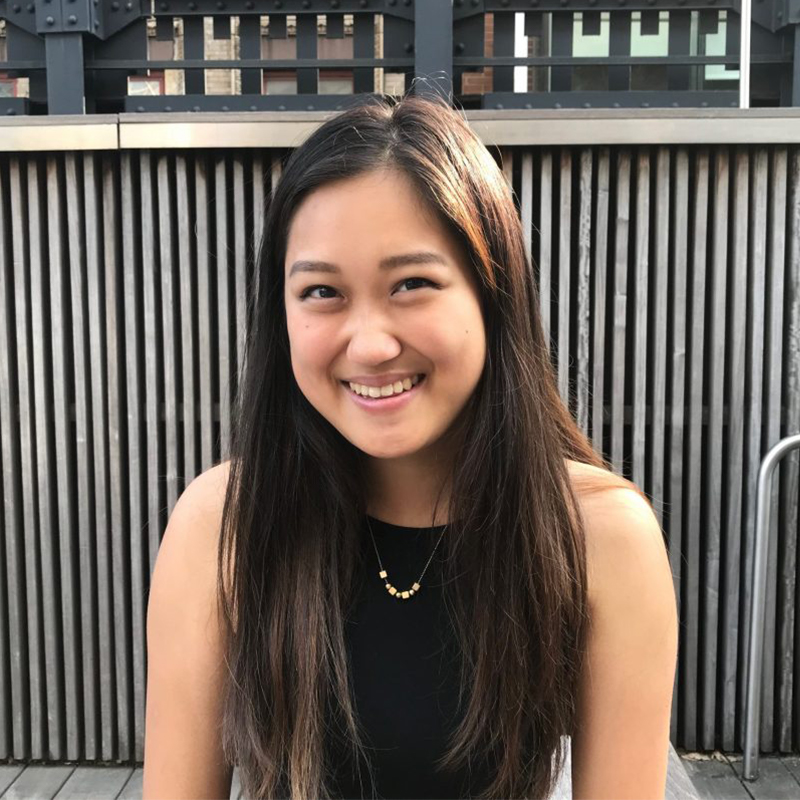 AMY GUAN
Co-Founder of Give Essential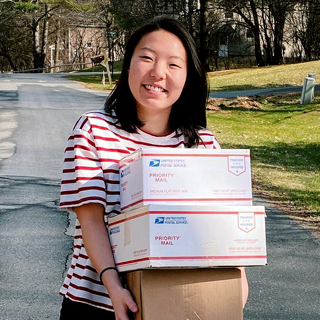 RINE UHM
Co-Founder of Give Essential
---
PAST WORK
Historic Milestone
Since the initial launch in April 2020, the organization has reached over 20,000 essential workers and donors combined across all 50 states and raised over $1million equivalent in donations.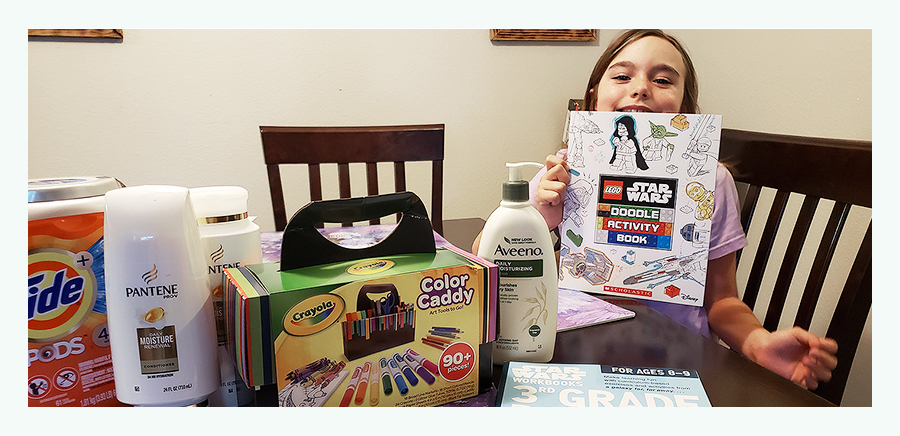 ---
Receivers' Stories
"I am working full time, trying to finish college, all while taking care of my mother with dementia and my grandmother. It's been difficult especially finding money for groceries and toilet paper to support them. The package came and I honestly started tearing a little when I saw it on my kitchen counter. It touched me that a stranger would reach out and do this."– Noel's Story, Pharmacy Personnel.
"When I come home, I put my clothes in the washer and shower thoroughly to prevent the spread of COVID. I can't afford to keep buying and using shampoo, soap, and detergent at the rate I am. Thank you so much. You guys make me, as an essential worker, feel more appreciated than any of upper management or the general public. Thank you so much."– Dan's Story, Food Delivery Driver.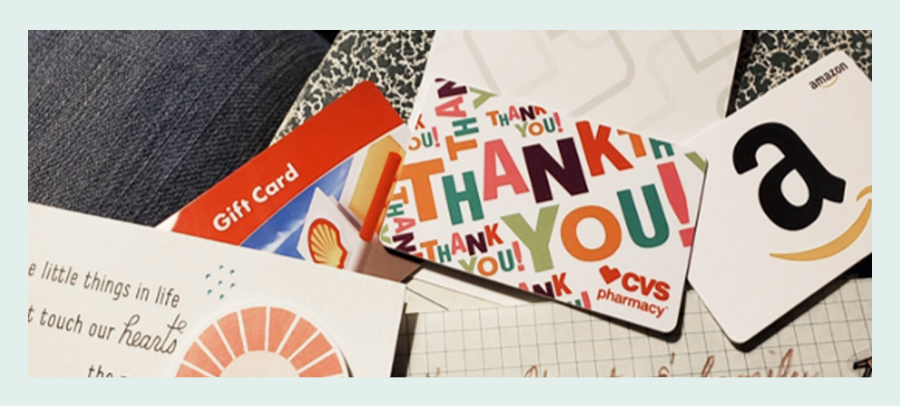 ---
UPCOMING WORK
Expanding Business Scope
Company's goal is to expand its scope beyond helping pandemic struck essential workers to everyone who truly needs support. By the end of 2020, Give Essential endeavors to raise $250,000 to serve 50,000 low-income families and fully adapt the platform to deliver essential resources to a wider scope of underserved communities in 2021.
---
Corporate Sponsored Care Packages
Over 60% of donors order directly from an online retailer to the essential worker's address, and these packages contain an average of $100 worth of items such as shampoo, laundry detergent, and cleaning supplies. Through a corporate partnership, Give Essential can provide additional sales opportunities to brands while supporting a good cause. Consumer packaged goods companies could provide donors with a streamlined way to shop and send care packages to essential workers.
---
Virtual Singing Fundraiser
A virtual back-to-school singing competition between high school and college performance groups is being developed to raise funds, concluding by the end of September 2020. Representation from about 100 colleges around the country is expected. Give Essential is looking for brands and partners that could connect the company with potential artists and record labels and sponsor a monetary or in-kind prize.
---
SEEKING
COLLABORATIONS IN

Financial sponsorship

Donate care packages

Organize and support fundraisers

Employee volunteering time and expertise

Include Give Essential in corporate gift matching program
---