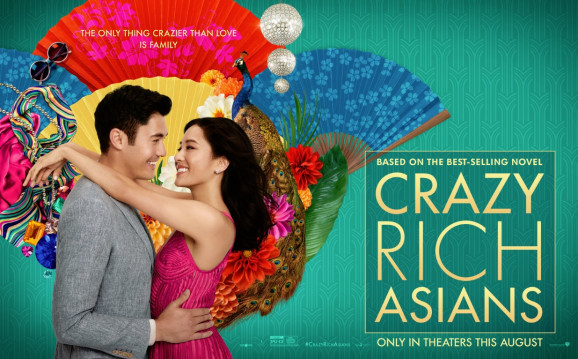 Yup, you guessed it. It was the opening weekend of Crazy Rich Asians – the talk of the town, the watershed moment of Asians' on-screen representation, the movie with the mission to achieve a thunderous success big enough to shake Hollywood.
And it has exceeded every expectation. The RomCom has wowed critics, gained a 92% fresh rating at Rotten Tomatoes, and has taken the top spot at the weekend box with a whopping $26.5 million – the highest grossing comedy debut of the year thus far and the highest opening for a RomCom in three years. Hundreds of thousands of Asian Americans have been eagerly and anxiously waiting and planning for this weekend. It is the moment of victory they have fought and dreamed for far too long.
From streaming to silver screen
Asian Americans' journey to mainstream on-screen representation started decades ago, but the rising popularity of online video sharing platforms in the mid-2000 helped accelerate its progress. Often sidelined by Hollywood, Asian Americans have taken their stories to democratic platforms like YouTube where original content can shine. Fast forward to 2015. Realizing the mainstream appeal of Asian stories, ABC created Fresh Off the Boat, a comedy sitcom featuring an Asian immigrant family, which was a big leap from self-generated content to a professional production. What happened since has been histroic – Netflix launched Master of None starring Aziz Ansari and Ugly Delicious starring David Chang; Mindy Kaling and Awkwafina joined the dazzling cast of Oceans' 8; Sandra Oh became the first Asian woman nominated for an Emmy in a lead actress category…and finally, the triumphant arrival of the all Asian cast major studio film on silver screen. Hollywood, are you finally feeling the heat?
From martial arts to desirable Asian men
Crazy Rich Asians challenges stereotypical depictions of Asians, which makes it feels real and modern.  The way news travels in an Asian family circle is depicted with near total accuracy – funny gifs and animated emojis crossing time zones on Instagram and WeChat, super active family chat groups that always include a few gossiping aunties. And, thank God (and the movie's makers) for not forcing any martial arts scenes in the movie! Much to our delight, the movie actually brings a fresh breath of air by changing the clichéd Cinderella plot and shifting the balance of power to the middle class female lead rather than her ultra-rich boyfriend. Plus, against Hollywood's troubled history of portraying Asian men, Crazy Rich Asians finally shows the world that there are plenty of gorgeous Asian men out there that everyone can swoon over.
From silence to #GoldOpen
What's also groundbreaking is the way Asian Americans have rallied and supported the movie's premier. Crazy Rich Asians bears the huge burden of proving its worth at the box office in order for Hollywood to recognize the value of Asian stories, and Asian Americans banded together to make sure that this would happen. A group of Silicon Valley Asian entrepreneurs came up with a social campaign idea called #GoldOpen, calling Asian Americans to host private screenings or buy out movie showtimes to help Crazy Rich Asians score a crazy rich opening weekend. Numerous Asian influencers – Instagram fashion guru Amiee Song, film makers Wongfu Brothers, roboticst Grant Imahara, entrepreneurs Boba Guys, WeChat blogger Much Ado, just to name a few – have enthusiastically promoted and contributed to the campaign. In fact we, an Asian American advertising agency, have also organized our own private screening event (and saw our State Farm Smart Living commercial in theater!) The ripple effect is enormous. Fandango says that advance online ticket sales are among the best results for a comedy release in 2018.
For brands, this social campaign is the most telling and convincing case, better than all research data, in illustrating the modern Asian American consumer profile – vocal, aspirational, social savvy, not crazy rich but certainly have a lot to spend, if you get them right.
OK, what's next?
Crazy Rich Asians is no doubt a landmark success, and it is only the beginning. Asian Americans embody a vast array of cultural, linguistic and religious identities, and we should keep pushing the boundaries to tell fuller and deeper stories of them all, and eventually normalize Asians as complex and real characters on screen of all sizes.
For brands that want to win the hearts and minds of Asian Americans, the Crazy Rich Asians rules are loud and clear – keep your content authentic yet up-to-date, fun, social worthy, and oh please don't stereotype.
We can't wait to see it all happen.
###