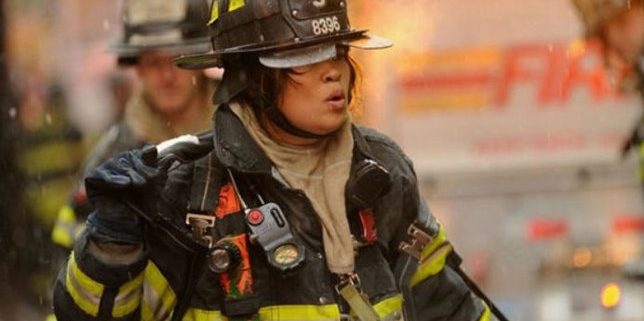 Writer Jennifer Lee, of the Guardian, said in a 2014 op-ed, "We need more Asian American kids growing up to be artists, not doctors". That sentiment was expressed while battling a long-held stereotype (both among main-stream America and Asian Americans) that little Asian babies grow up into doctors, lawyers, science, and tech employees… and that there is little room for anything else.
That, of course, is a grossly inaccurate stereotype. Now, in 2018, we are seeing Asian Americans break into a variety of fields in entertainment, sports, literature and more. That's not "new news" – we've been in these fields for generations. Just new to the majority of America with preconceived notions of Asian life.
So now that (some of) us have finally realized Asians can be actors, writers, chefs, politicians and rappers – what are a few industries and careers we're still finding ZERO recognition and representation? The fields that, not only white America would be surprised we work in, but other Asian Americans as well?
We listed some great people doing some great things out there. Because, just like the rest of the world, no two Asians are alike.
1. Farming
When we picture the American farming industry, we picture blond-hair, blue-eyed men in overalls, sowing their fields. But the farming industry for Asian Americans goes back generations. Each community has their own origin story. Some are products of Japanese-American imprisonment during WWII who found little choice but to enter the farming industry to avoid concentration camps. Some are more recent, immigrants from rural Asia who found kinship in California fields. And some others are stories of love for the land.
Ken Lee left engineering in 1992 to grow food. Ken's Top Notch Produce (above) has been growing ever since – both literally and figuratively.
But whatever the origin may be, Asian Americans are running some pretty awesome farms with some amazing health initiatives.
2. Environmental Community Outreach
And speaking of farming, there are some amazing Asian American focused groups that are striving to bring organic and healthy foods to the tables of those in need. Asian Pacific Islander Forward Movement (APIFM), a non-profit organization in CA, does just that, while working closely with local farmers.
3. Sci-Fi and Erotica 
Yes, literature does have its Asian American stars. From Amy Tan and Celeste Ng to Jhumpa Lahiri and Khaled Hosseini, for decades, Asian American writers have constructed beautiful worlds around Asian culture and experience. But what of the little sections beyond "Fiction"? Would it surprise you that Asian Americans have taken Sci-Fi by storm? Writers like Marie Lu of the YA Legend series and Nebula/Hugo award winner Ken Liu have diverted from the usual path. Or even more so, what about Erotica writers? That's right – EROTICA! Writers like Suleikha Snyder and Solace Ames like to steam up your reading glasses.
4. Rock
America, for the most part, has accepted that Asian Americans can deviate from classical violinists and become hip hop or pop stars. (Thank you K-Pop and Awkwafina). But even though we've been in Indie Rock since Indie Rock began, people are still shocked to see an Asian American behind a guitar or a set of drums. Japanese Breakfast, Mitski, Thao & The Get Down Stay Down (all female driven bands), and punk-rock groups like Doctors & Engineers and The Kominas, are fighting the misconception that Asians can't rock.
5. Home & Interior Design
Asian Americans (especially women) have still found hurdles and barriers when entering the design industry, including home and interiors. Nao Tamura, Syrette Lew of Moving Mountains, Mimi Jung of Early Work, and Shamir Shah Design have been striving to make your houses a home (and a piece of art).
6. Psychology
If you haven't heard, there's a stigma against psychology and behavioral studies in traditional Asian communities. That stigma, in turn, has ignored an alarming rate of mental illness, depression and suicide. All racial communities have these issues, but in Asian American communities, those issues are more likely to be ignored. According to the American Psychological Association, Asians are 3-times less likely to reach out for help compared to their white counterparts. It's a sad thing but luckily those walls built by conservative privacy are starting to crumble and groups like the Asian American Psychology Association (AAPA), The Asian American Federation and NYC's Hamilton-Madison House are there to help.
7. Baking
We know Asians can cook. But did you know we also can bake? And I don't mean chiffon cakes with cantaloupe and kiwi on top. I mean what we think of as quintessentially American and European Baking. Dianna Daoheung has received TWO James Beard Nominations. Her bagels at Black Seed have quickly become NYC-famous. Uri Scheft has been knocking challah, and his other central-Asian fusion baked goods, out of the park in NYC. Breadbelly and La Chinoiserie, two bakery-cafes in the Bay Area, will make you everything from Kaya toast and cheesy brioche to black sesame croissants and multi-tiered unicorn cakes. Yum!
8. Firefighters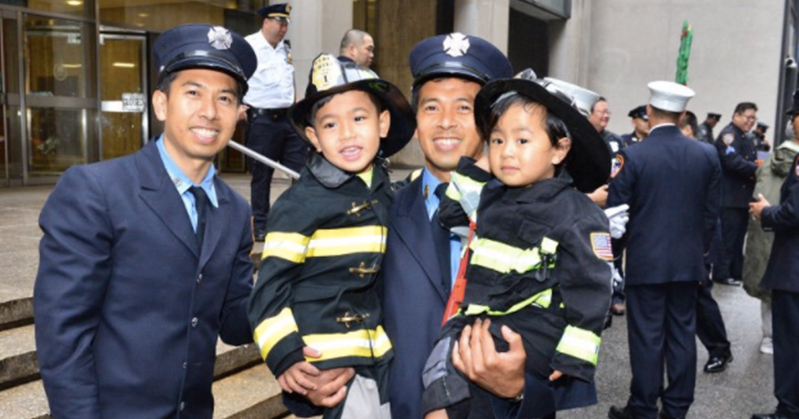 Like most public service positions that require life-threatening situations, firefighters have found it hard to recruit Asian Americans. The FDNY reported in 2017 that only 1.3% of firefighters are Asian American. But folks like Sarinya Srisakul (featured above), New York's first female Asian American firefighter, were ready for the task. Brooklyn Firefighter Chi Ho Li though he would do engineering when he was young, but was attracted to "being there for the people of his city". These guys and gals don't have links or IG accounts to follow. Just know they're out there for you.
We are confident in saying that this is just a pebble off of the mountain of Asian Americans pushing boundaries and challenging tropes. Who are some of your favorites? We'd love to hear about them.