At ADMERASIA, we describe ourselves as pioneers in our industry. We are an agency that takes pride in our roots while also embracing our out-of-the-box thinking. We're also family — a tight unit that, even when under pressure, can tackle any issue head-on. It has been a difficult time for our community, especially for our Asian sisters. There's been a state of fear and vulnerability below the surface of our daily lives. We deserve better. We wanted to show the world what Asian women are made of — resiliency, love, power, intelligence, and strength. This Women's History Month, we are showcasing our remarkable women staff members and celebrating their identities, unapologetically unique and driven in their passions. Take a look: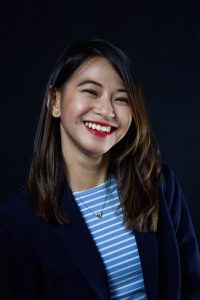 Becky Orbe
Media Specialist
Optimistic
&
Ambitious
&
Storyteller
.
"A Hamilton song goes, 'I am the one thing in life I can control.' I've come to learn about the beautiful meaning behind that, which is accepting that how people treat us or react to what we do to them is beyond our control, and that's okay. But we do have a say on the words we tell people, we can control how we treat people, and that's what we can focus on."

Never seen without a smile, Becky is a reliable mood-lifter whenever she enters a room. Her unshakable positive outlook is infectious to everyone around her. Her unfaltering optimism is a source of pride for Becky, earned through constant discipline, patience, and faith. As a natural storyteller, Becky likes to make video montages and write poetry and songs in her spare time to let her creative juices flow.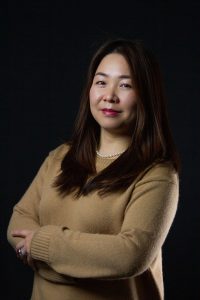 Agnes Luo
Business Director
Sociable
&
Tactful
&
Spontaneous
.
"Don't sweat the small stuff and be spontaneous! I believe doing what's right and fair goes a long way in how we treat others and how we want to be treated."

Agnes's confidence and formidable knowledge of advertising bring an invaluable insight to our team. Anything is possible for our Business Director! With Agnes's analytical mind and genuine eagerness to problem-solve, she welcomes any challenge that comes her way.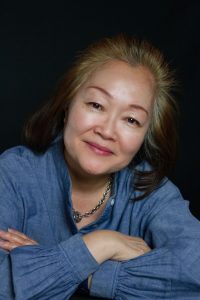 Vivian Lau-Guerriero
Vice President & Production Director
Perseverance
&
Patience
&
Optimism
.
"Be genuine in all you do and must laugh once a day."

Vivian always remains clear-headed and unfazed by any challenge, unafraid to voice her thoughts wherever needed. Sharp, witty, and relentlessly hardworking, Vivian is the glue of our team. Vivian's natural charisma and her drive to see things through makes her a force to be reckoned with. Despite her accomplishments and seasoned insights, Vivian remains grounded and always has our back.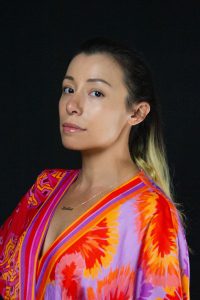 XiaoHwa Ng
Cultural Content Director
Patient
&
Passionate
&
Nerdy
.
"What would you say to your younger self?" "I'd say, 'Listen, kid. This sh*t isn't going to get easier. But you're not going to look back and think it wasn't worth it. What you're going to regret is all the times you didn't try. So, chin up and move forward!'"

A storyteller, XiaoHwa is dedicated to sharing others' perspectives and ideas, as well as building and maintaining those connections. This makes her an irreplaceable member of our team. XiaoHwa's talent for writing breathes life into any project she touches, as her kindness and genuine passion to share other's stories always earns their trust.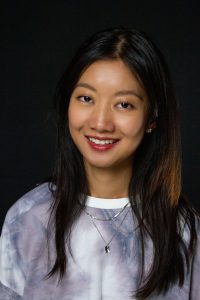 Monica Wang
Senior Account Executive
"Always look at the bright side. Sounds cliché, but I benefited a lot from it. It helped me stay positive and grateful. A good mood makes doing and enjoying things easier."

Monica is someone who can't be categorized in a few words, striving to be free from labels, multifaceted, and open to every possibility. Monica's honest and warm character makes her a delight to work with, as her natural ability to remain clearheaded and calm dispels any doubts in the room. Outside the office, Monica has been working on waking up at 7 AM to work out and trying out new dishes.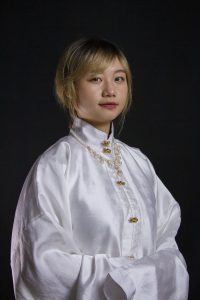 ZhiYuan "Yuan" Xie
Graphic Designer
Flexible
&
Optimistic
&
Courageous
.
"When I work on my own projects, I like incorporating my cultural background in my designs because that reflects who I am, that's part of my identity. As an Asian residing in a foreign country, I need to remember my roots."

Yuan welcomes new perspectives and looks for the silver lining in every situation, always finding the courage to be herself. She's built an impressive Hanfu collection and occasionally adorns them at cultural events, hoping to show the world the beauty of authentic traditional Chinese dress.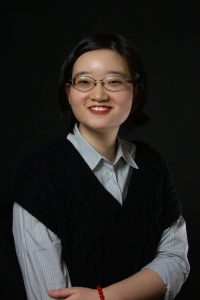 Rachel Cai
Junior Media Planner
Multidisciplinary
&
Observer
&
Detailed
.
"From the perspective of semiotics, once the public is used to using a popular term, that word will lose its original meaning. Life and communication have a similar logic. If we measure our life by some standardized metric rather than perceive and think about our feelings carefully, we will also lose the ability to express our true selves. Therefore, I will pay attention to every detail in my life and work because it is these details that make up all our memories."

Kind, mindful, and sharp, not a single detail goes unappreciated by Rachel with her thoughtful nature and penchant for words. Rachel believes that taking time to observe your environment brings a lot of reflection and clarity within yourself and others. Outside of work, Rachel writes novels and produces short movies by herself, which she then shares online with her followers.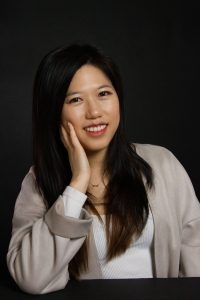 Shao-Jo "Shao" Lin
Art Director
Fun
&
Trustworthy
&
Adventurous
.
"I love my work — I'm proud of all the works that I've done. I'm passionate about designing because I think it's a way to showcase and share the values that I have with the world."

Finding excitement in every challenge, Shao comes paired with her keen eyes. Our Art Director does not shy away from making bold moves in her work. Her fun-loving and light-hearted nature makes her a joy to work with on any project. For Shao, only the sky is the limit.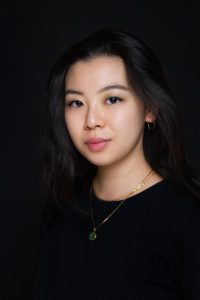 Isabel Ng
Creative & Experiential Coordinator
Curious
&
Empathetic
&
Innovative
.
"I'm passionate about connecting people and creating meaningful experiences. Whether that's by telling compelling stories through my photography or the brand activations I work on, I try to keep these values at the forefront of everything I do and my interactions with others."
Isabel's dedication to authenticity and creative thinking is highlighted by the integrity and perspectives that shine through her work and character. She believes that intentionality and mindful representation can make a direct, positive impact both individually and collectively, which is why inclusivity cannot be performative. To see more work by our talented photographer behind this project, check out her portfolio at
www.isabelng.com
.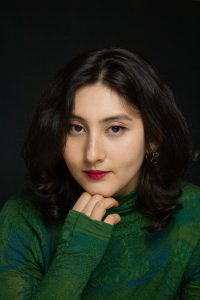 Sasha Braverman
Social Media Coordinator
Eccentric
&
Outgoing
&
Witty
.
"As long as you make choices with yourself best in mind, everything you deserve will come. If you are open to it. Sometimes life can be that simple!"
Sasha's drive for inclusivity within her community, as well as her affinity towards the creative field, is what helped bring this project together. Sasha also freelances as a designer and photographer, and is the co-founder of POP Komika. Check out her work at
sashabraverman.com
.
As we are reaching the end of Women's History Month, we reflect on how much we value these amazing team members. We hope you appreciated learning about their passions, goals, and insights. Happy Women's History Month from us at ADMERASIA!